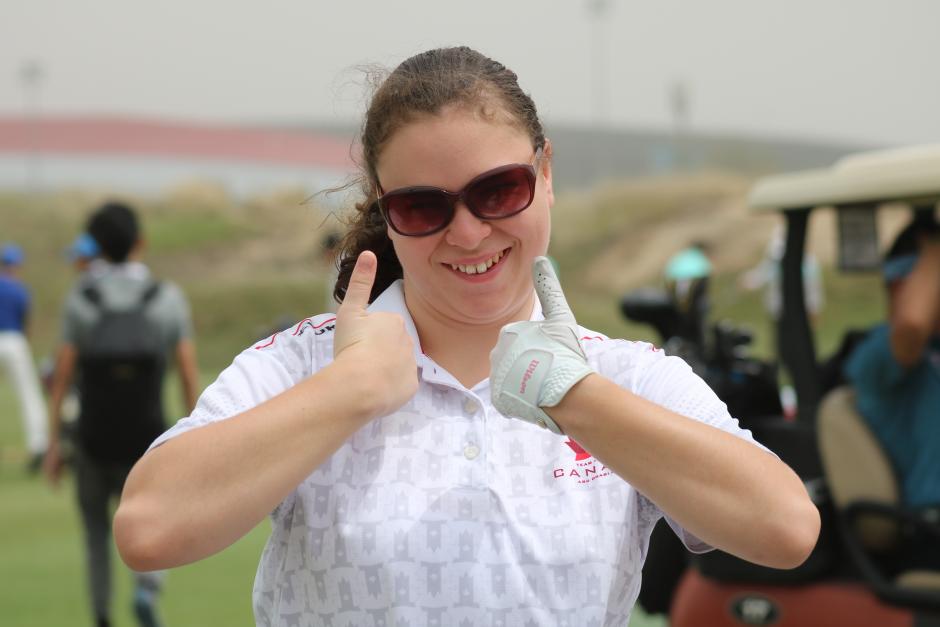 Special Olympics Team Canada's youngest athlete is heading home from the 2019 World Games with a silver medal in hand.
"It's amazing," 15-year-old golfer Emma Bittorf said as she waited to be awarded her medal at Abu Dhabi's Yas Links.
Emma, from Strathmore, Alberta, competed four days in a row, consistently shooting a 56, except for the final day of competition when she shot a 55.
"She played well, she was consistent," said her father Darren. "I'm very pleased and incredibly proud." 
Darren has been Emma's caddie since she started competing in the Special Olympics sport four years ago.
He credits her success to her dedication and "competitive spirit."
"She wants to improve every time she's out on the golf course," he said.
Competing on the world stage has taught the golfer new skills on and off the course.
"I learned how to look up to other people and be friends with everybody on the team," she said, adding that she'd encourage other athletes her age to aim for the international competition.
Emma plans to keep practicing when she returns home, as she already has her sights set on the next Special Olympics World Games in 2023.