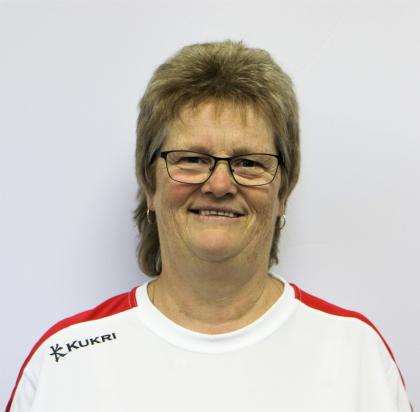 Céline
Gélinas (Associate Coach)
Sport: 10-Pin Bowling
PROVINCE:
Quebec
HOMETOWN: Saint-Elie-de-Caxton
Biography:
Céline has been with Special Olympics for 21 years. She lives in Saint-Élie-de-Caxton, Québec and is the local coordinator for the Trois-Rivières region. She also coaches 10-pin bowling and softball and is an indoor hockey referee. Her sister, Sylvie Ducharme, is a volunteer and the local coordinator for the Lanaudière region. Céline says that it's a real tsunami of happiness to work alongside the Special Olympics athletes and to help each of them excel in their own way.
Special Olympics is Céline's life's cause. She is thrilled for the incredible opportunity to attend the 2019 World Games and wants all of Team Canada to have a really beautiful experience. When she's not volunteering, Céline likes to bowl, snowshoe, and read.