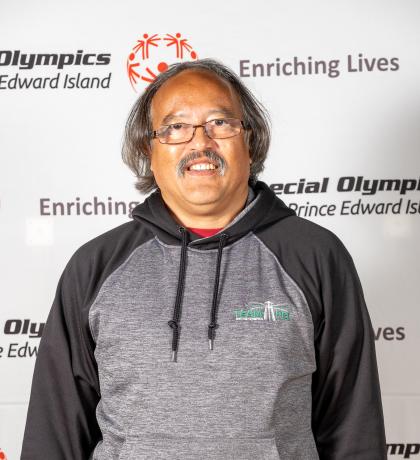 Tommy Ling, Charlottetown, has been a Special Olympics athlete for 9 years. Tommy is one of two Cross Country Ski athletes who will be representing PEI at the Special Olympics Canada Winter Games 2020 in Thunder Bay, Ontario. The 2020 National Games will be Tommy's 4 National Games, having also competed at the 2012 and 2016 Winter Games in the sport of Cross Country Ski, and the 2018 Summer Games in the sport of Bocce. 
Tommy loves Cross Country Ski because he gets to meet new people! He says that his teammates push him to be a better skier. Tommy and fellow Team PEI 2020 Cross Country Ski athlete, Ellen MacNearney, are long time teammates, having both competed at both the 2012 and 2016 National Winter Games together. 
Tommy is training hard to represent PEI on the National Stage. Working towards these National Games, Tommy is working on mastering hills. He says that going up hills are challenging, and he is practicing more to not slide backwards down them. He credits his coach, Kathleen, with working with him on improving his form. 
Tommy's sister, Lynda Hontscharowicz, will be in Thunder Bay, as a Mission Staff with Team PEI, and is excited to be cheering on her brother in person!
SUPPORT TEAM PEI 2020!
If you would like to support Team PEI athletes like Tommy please consider Drafting an Athlete. The Team PEI Draft an Athlete program allows supporters of the movement to fund a Special Olympics athlete's journey to National Games.