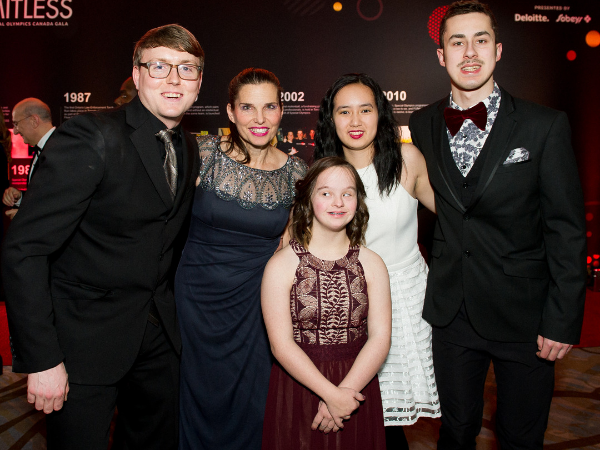 The Government of Canada is the country's biggest supporter of Special Olympics athletes.
Its ongoing support has spanned party lines for 25 years and currently provides millions of dollars in funding each year, helping to provide sports programming for 47,500 athletes in hundreds of communities across Canada.
"The Government of Canada firmly believes in Special Olympics Canada's mission to enrich the lives of Canadians with an intellectual disability through sport," said the Honourable Kirsty Duncan, Minister of Science and Sport. "I love sport. I live for sport. As a former athlete, coach and official, I know first-hand the joys and benefits of being active and participating in sport."
Duncan has witnessed Special Olympics' impact at a number of events, including the Special Olympics Canada Summer Games Antigonish 2018 as well as training camps and send-off for Special Olympics Team Canada 2019 in the lead up to the World Games in Abu Dhabi earlier this year.
"There is nothing more important to me than being there for our amazing athletes," she said. "I know their athleticism, determination and passion carries them to achieve their personal best. I hope our athletes know they make us proud each and every day." 
The Government of Canada began supporting Special Olympics athletes in 1995. By the mid 2000s, Senator Jim Munson realized it could be doing more. 
In 1968 – the year Special Olympics was born – Munson and his wife welcomed their first child, Timmy, who had Down syndrome. Sadly, Timmy died of pneumonia at only 10-months-old.
 "I hope our athletes know they make us proud each and every day." -- MINISTER KIRSTY DUNCAN
"I felt if I wanted to do something to honour my son, then this is it," recalled Munson, who was appointed to the Senate in 2003. "I began my own personal crusade, so to speak, to speak on behalf of Special Olympics and also – no matter what government was in power – to seek long term funding."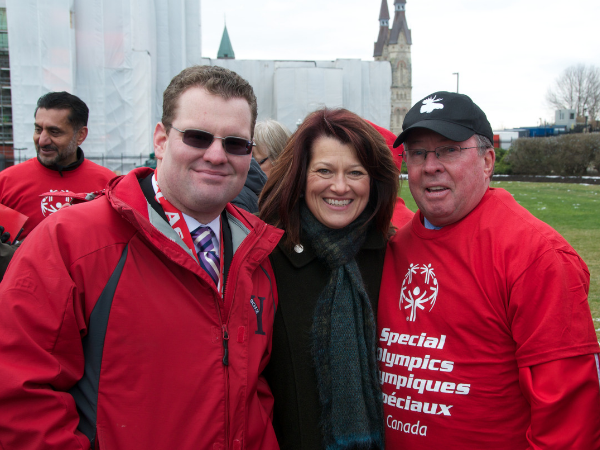 When the Progressive Conservative Party came to power in 2006, Munson worked closely with the late Jim Flaherty, who served as Finance Minister from 2006 to 2014. Flaherty also has a son who participates in Special Olympics track and field in the Durham region.
Flaherty not only helped Munson secure funding for Special Olympics in Canada, but also established Canada's Registered Disability Savings Plan, a long term savings plan to help Canadians with disabilities and their families save for a secure future.
"I was so pleased over the years working with him – as a Liberal Senator and a Conservative Finance Minister, we were able to get the funding needed," said Munson. "We planted a solid anchor for Special Olympics Canada."
"These athletes deserve every penny."
The Honourable Carla Qualtrough, Minister of Public Services and Procurement and Accessibility – and former Paralympic athlete – also helped secure important funding in 2016, when the Government of Canada approved an incremental $16 million over five years, plus $2 million per year ongoing.
At the time, Qualtrough served as Minister of Sport and Persons with Disabilities and helped lead the charge on Parliament Hill.
Visually impaired since birth, Qualtrough has been an athlete with a disability for 35 years and understood the importance of strengthening the Special Olympics movement in Canada.
"These athletes deserve every penny." -- senator jim munson
"What I really came to love about Special Olympics is that it has figured out how to tell the broader story about the power of sport," said Qualtrough.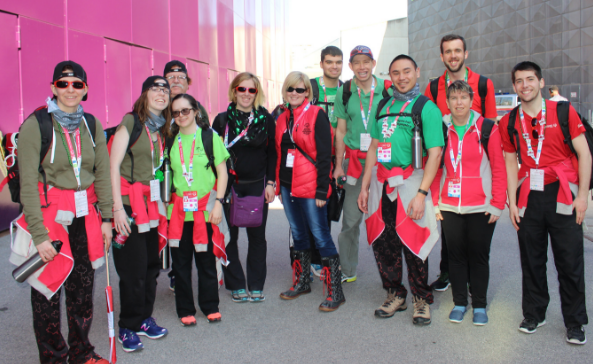 As she attended Special Olympics events and competitions, she saw exactly what sport did for her as an athlete with a disability: advance inclusion by changing the public's minds and attitudes around disabilities.
"When people see strong, capable, happy people participating in any sport, that changes the way you look at those individuals," said Qualtrough. "Special Olympics celebrates the abilities and achievements of everybody – it's pretty unique."
With the Government of Canada standing firmly behind Special Olympics athletes – of all ages and skill level – the movement can only "go to a better place," added Munson.
"I always imagine my son, who would be 50-years-old now, enjoying Special Olympics," said Munson. "When you see a Special Olympics athlete being able to live independently, living a healthy life, working … you just have this sense of gratitude that you're associated with this movement."