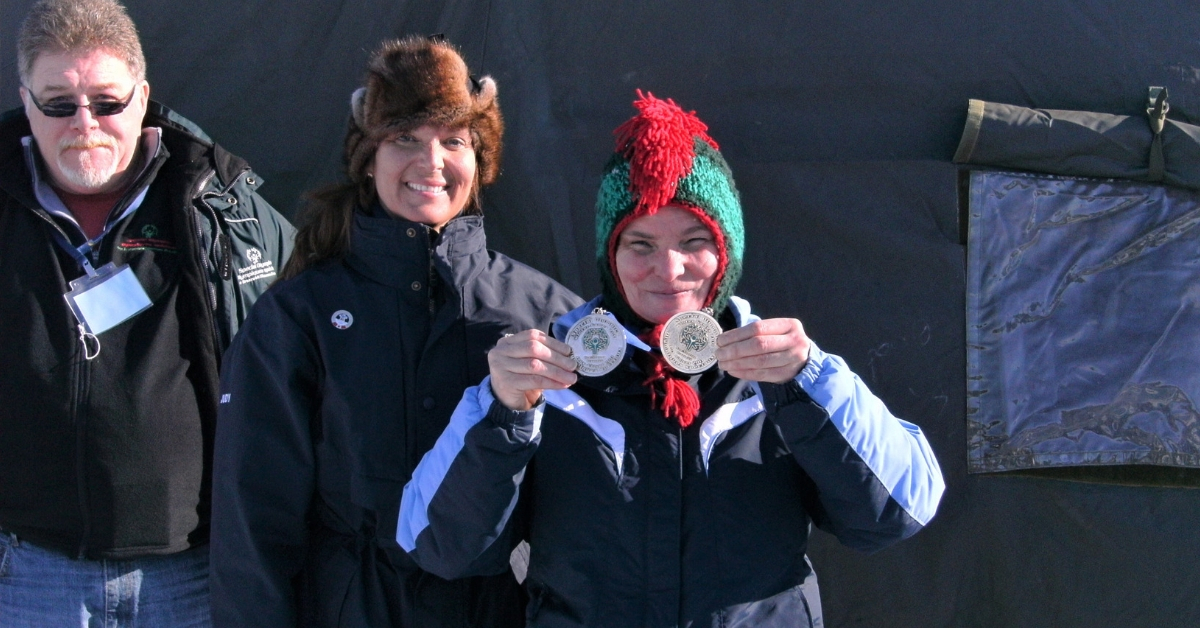 No matter where you go in Woodstock, New Brunswick – or anywhere within the Special Olympics community across Canada – you'll find someone who knows Patti Connors.
The 53-year-old Special Olympics New Brunswick athlete has been involved since the 1980s. She's competed in athletics, snowshoeing, cross-country skiing and bowling.
"I just love to come first place and get gold," said Patti, who's collected too many medals to count over her 35-plus year career as an athlete. "I just like to do well and do my very best and get out there and win and just focus and follow the rules."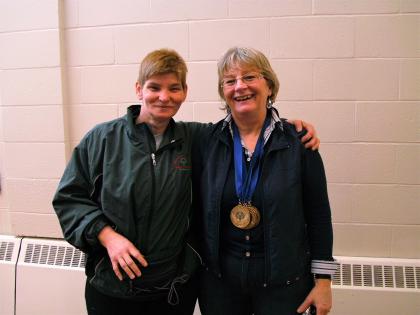 Patti's positivity lead her to countless Provincial and National Games, as well as four World Games – including the upcoming Special Olympics World Games Abu Dhabi 2019, where she'll compete in athletics. She was also named the Special Olympics Canada Female Athlete of the Year in 1999 and received the Dr. Frank Hayden Lifetime Achievement Award in 2016.
"Patti has done so much," said Evelyn Kitchen, who's been her coach for more than 15 years.  "You can ask anybody across Canada, 'Who is Patti Connors?' And they're going to know her, not just because she's been involved in all the National Games, a number of World Games  - but because of her positive attitude. It's memorable."
"She is a role model for other athletes." 
According to Kitchen, Patti's famous words are: "I'm going to pace myself."
"And she does," said Kitchen. "That's what got her to where she is today – and, of course, her determination."
Patti has also received accolades outside of Special Olympics – like a mural of her painted on a wall at her former middle school, known as "Patti Connors Way," and her induction into the Woodstock Hall of Fame in 2017.
Patti loves qualifying for World Games and representing Canada, but always keeps her hometown close at heart.
"I like to do well for my town Woodstock," said Patti, whose success and hometown fame is a contributing factor to the Western Valley Region's growth over the years. "I've got two people I want to do really well for (at World Games): Mr. Art Slipp, the Mayor of Woodstock and Blaine Higgs, the Premier of New Brunswick."
Patti is known on a first name basis with just about all 5,200 Woodstock community members – including Slipp himself.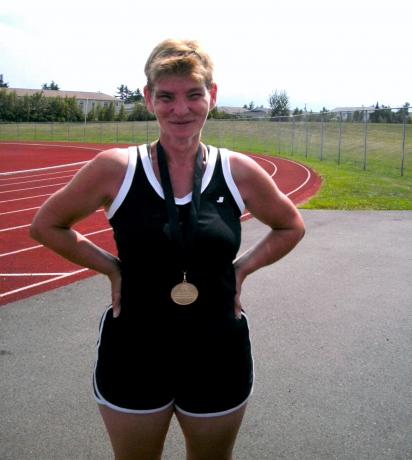 "Patti is an inspiration to not only other Special Olympics athletes, but she's an inspiration for the community," Slipp said. "Her dedication speaks for itself - the way she trains is incredible."
When she was inducted into the local Sports Hall of Fame - "there were so many accomplishments that we didn't even have room to list all of them," Slipp recalled.
Patti has got more than medals out of Special Olympics. Without any relatives nearby, Special Olympics is her family, along with her "adopted family" Don and Mary and the roommates at her group home - many of whom are also athletes.
"I just love it a lot," Patti said, alongside her contagious smile and trademark thumbs up.
Patti will compete at the Special Olympics World Games in Abu Dhabi March 14 to 21.
Visit the Team Canada 2019 website, follow @SpecialOCanada and #SOTeamCanada19 on social media for updates on her progress.
You can also sign up for the Team Canada 2019 newsletter here.