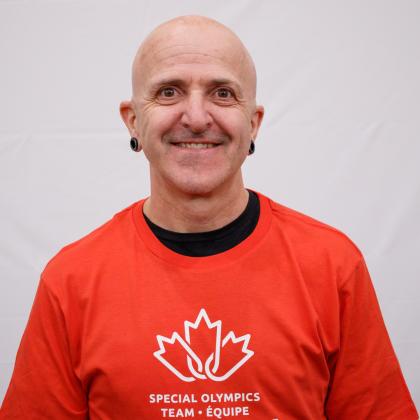 Phil
Brown
SPORT: Powerlifting
PROVINCE: Nova Scotia
HOMETOWN: Annapolis Valley
How long have you been involved with Special Olympics?
For 30 years.
How is your life different since joining Special Olympics?
It has changed my life immensely and helped build up my confidence to strive to be the best that I can be.
What do you like most about the sport you will be competing in at Special Olympics World Summer Games Berlin 2023?
The love that we have for each other. Its not about winning a medal, its important to win in life to and to believe in yourself each and everyday.
What is your proudest moment with Special Olympics?
I was really happy to volunteer at the Special Olympics World Winter Games in 1997.
What does Special Olympics and attending World Games mean to you?
It means a lot to me and signifies that I didn't give up on my dreams.
What is your goal for Special Olympics World Games Berlin 2023?
My goal is to meet the other Special Olympics athletes from around the world.