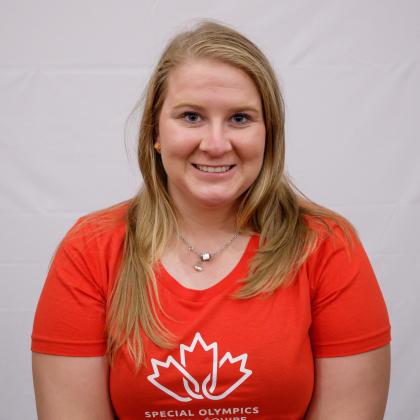 Natasha
Stasiuk
SPORT: Golf
PROVINCE: Ontario
How long have you been involved with Special Olympics?
I first got involved with Special Olympics 4 years ago.
How is your life different since joining Special Olympics?
I feel more included and not judged. I feel like I belong. I also made some new friends.
What do you like most about the sport you will be competing in at Special Olympics World Summer Games Berlin 2023?
I love golf because every game is different, even if it's on the same course. Playing golf is where I also feel comfortable since I'm only judged on how well I play. It's just me against the course. The golf course has always been my 'happy place'.
What is your proudest moment with Special Olympics?
My proudest moment was playing in the level 5 golf qualifier with my friend and fellow Special Olympics athlete, Tess Trojan. We both had some difficulties during the round, but we encouraged each other to do our best. Golf can be tough and it's fun to play with someone who is supportive and doesn't judge. Being selected for Special Olympics Team Canada was a bonus!
What does Special Olympics and attending World Games mean to you?
It is very special. I am honoured to be part of it and represent Canada, Special Olympics, and the sport that I love. It's a dream come true!
What is your goal for Special Olympics World Games Berlin 2023?
I hope to be a role model for other female golfers with disabilities. I also want to have fun, meet new people, play the best that I can, and make Canada proud