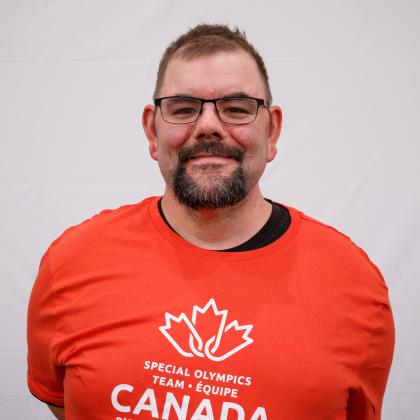 Marc
Richardson
SPORT: Bowling
PROVINCE: Ontario
How long have you been involved with Special Olympics?
I have been involved since 2005!
How is your life different since joining Special Olympics?
I have met new friends while competing in bowling, especially with the opportunity to travel to new places.
What do you like most about the sport you will be competing in at Special Olympics World Summer Games Berlin 2023?
Tenpin Bowling is a game I love to play. It helps me with my balance and my mind.
What is your proudest moment with Special Olympics?
Getting selected for the Special Olympics Team Canada Training Squad 2023 preparing for World Games in Germany.
What does Special Olympics and attending World Games mean to you?
It means I am a part of Team Canada – something I have looked forward to my whole life. I can't wait to do Canada proud.
What is your goal for Special Olympics World Games Berlin 2023?
My goal is to do my best and come home with a medal while enjoying the experience.