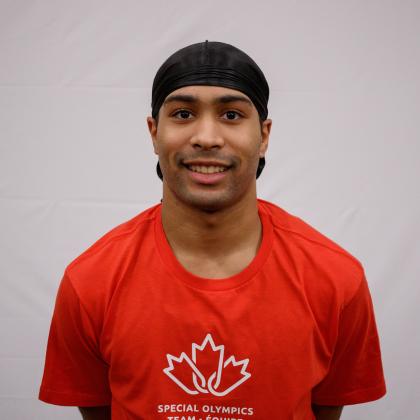 Dashawn
Williams
SPORT: Basketball
PROVINCE: Ontario
How long have you been involved with Special Olympics?
Four years.
How is your life different since joining Special Olympics?
I have made some very good friends and I have been able to play with my brother, and I never did that before competitively.
What do you like most about the sport you will be competing in at Special Olympics World Summer Games Berlin 2023?
I love basketball and it is my favourite sport to play. I have been playing it since grade four. I like that I am good at it.
What is your proudest moment with Special Olympics?
Being announced as part of the Special Olympics Team Canada Training Squad.
What does Special Olympics and attending World Games mean to you?
I'm glad to represent my country and see other parts of the world.
What is your goal for Special Olympics World Games Berlin 2023?
To have fun – but really to win gold.