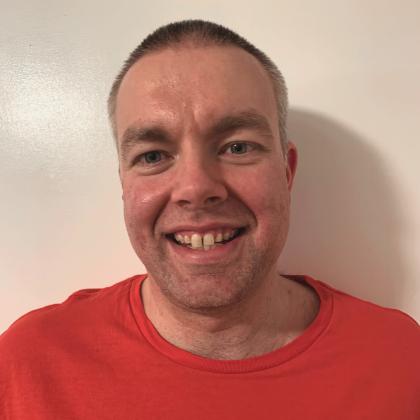 Daniel
Moores
SPORT: Powerlifting
PROVINCE: Newfoundland & Labrador
How long have you been involved with Special Olympics?
For 24 years.
How is your life different since joining Special Olympics?
I have more confidence in myself and have made lots of friends.
What do you like most about the sport you will be competing in at Special Olympics World Summer Games Berlin 2023?
I enjoy going to practice.
What is your proudest moment with Special Olympics?
My proudest moment was carrying the torch for opening ceremonies at the 2016 Special Olympics Canada Winter Games.
What does Special Olympics and attending World Games mean to you?
It makes me proud to represent Canada when competing, while also having the opportunity to meet Special Olympics athletes around the world.
What is your goal for Special Olympics World Games Berlin 2023?
My goal is to meet other athletes and achieve personal bests in my three lifts.