You are invited!  The world is invited!
Special Olympics Saskatchewan Unified Sports Invitational proudly provides sport training and competition opportunities to athletes with and without intellectual disabilities. This initiative strives to offer athletes of all ages and abilities in any community, town, city, province, state or country a fun and inclusive sport environment regardless of their level of skill or experience. Any age. Any grade. All abilities. All the world! Beginning this fall.
Be engaged! Be competitive! Be included!
Bocce - How it Works
All participants must register their team information and results with Special Olympics Saskatchewan:
The divisions for Bocce are:

Primary: Grades 1-5 (6 m distance)
Middle years: Grades 6-8 (8 m distance)
High School: Grades 9-12 (10 m distance)
University/Community: Adult (10 m distance)

All teams videotape their performance (sent in upon request).
If Covid-19 social distancing makes it impossible to participate together, each team member may videotape their participation separately.
The top 3 Saskatchewan teams will be asked to send in their video verification, will receive medals, and will receive an invitation to compete during the week of the World Championships, May 24th – 31st. 
The top 3 teams in other provinces, states and countries will receive an invitation to compete during the week of the World Championships, May 24th – 31st. 
In June, the top 3 teams within each division for each sport will receive Special Olympics Saskatchewan Unified Sport Invitational medals: Gold, Silver, Bronze
Instructions
Watch the video below!
Rules
For more information and all outlined rules, please see the Unified Sports Invitational Package below
Bocce - Registrations Open!
Register and Record Your Score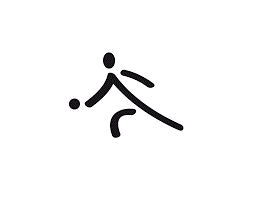 Call your local special olympics community if you require assistance with your video  
Current Leaderboard 
*If viewing on mobile, flip your phone to horizontal orientation.
Saskatchewan
| | | | |
| --- | --- | --- | --- |
| Team | School | Score | Current Standing & Division |
|   |   |   |   |
|   |   |   |   |
|   |   |   |   |
Canada
| | | | |
| --- | --- | --- | --- |
| Team | School | Score | Current Standing & Division |
|   |   |   |   |
|   |   |   |   |
|   |   |   |   |
USA
| | | | |
| --- | --- | --- | --- |
| Team | School | Score | Current Standing & Division |
| Syracuse Bocce il compagno  | Syracuse, NY | 24 | GOLD - University/Community |
| Cody Unified | Cody High School, WY | 14 | GOLD - High School |
|   |   |   |   |
International
| | | | |
| --- | --- | --- | --- |
| Team | School | Score | Current Standing & Division |
| Bharagabhi | Bhubaneswar, Bharat (India) | 24 | GOLD - High School |
| Mahanadi | Patrapada, Bharat (India) | 22 | GOLD - University/Community  |
|   |   |   |   |
Upcoming challenges
BAGGO - January
Basketball - March
World Championships - May