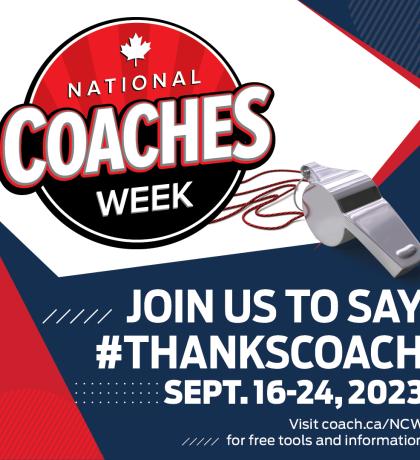 September 16th-24th, 2023, marks the 9th annual National Coaches Week and we're asking everyone across Canada for your help celebrating!
National Coaches Week is a week to celebrate the tremendous positive impact coaches have on athlete and communities across Canada. It is an opportunity to recognize coaches for the integral role they play by simply saying "thank you". At Special Olympics, we wouldn't be able to do what we do without our incredible coaches and volunteers - our athletes are so lucky to have you in their lives.
Special Olympics is honoured to have the best coaches in the world. Our coaches offer more than training and sport instruction - they are teachers, role models, mentors, advocates, and friends. Your dedication and involvement is inspiring. Every day, you cheer on your athletes - this week, we cheer for you! It is time to celebrate our coaches right here in the province for everything they do for our athletes, communities, and sport as a whole.
Make sure to say #ThanksCoach to all the incredible coaches in your lives throughout the week, and every day!