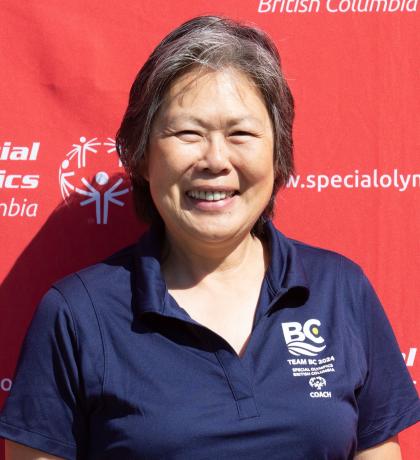 Changing lives with Special Olympics BC since 1999, Janny Jung is a dedicated coach for SOBC – Vernon who passionately mentors athletes and fellow coaches to gain confidence and reach their potential.

After moving from Vancouver to the Okanagan in 2012, Jung took on various coaching roles with SOBC – Vernon. Her valuable time and efforts helped build the Local's snowshoeing program from the ground up, while also playing an integral role in running Club Fit and athletics programs.

Jung's outstanding works and heartfelt involvement with SOBC – Vernon over the years has led her to win SOBC's Grassroots Coach Award in 2016! This award recognizes a coach who works tirelessly to ensure that all athletes, regardless of their ability level, are provided with opportunities to train, improve and compete.

Read more about Jung receiving the Grassroots Coach Award

Jung is currently working hard with 209 other coaches, athletes, and mission staff of the Special Olympics Team BC 2024 Training Squad! She is coaching the snowshoeing team and is excited to join her athletes on the national stage for the third time!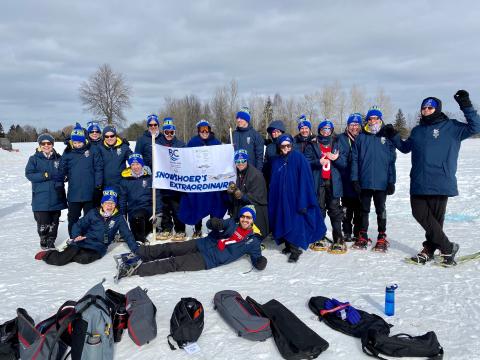 "I'm very honoured to be a part of SO Team BC 2024. I will do my best to learn from, share with, and support my teammates on this journey to Calgary. This commitment is not limited to my snowshoe Team, but to everyone on SO Team BC," she says.
Read more about Jung in her SO Team BC 2024 profile

Get involved with SOBC
Join our joyful community as an athlete or volunteer! For Jung, volunteering with SOBC is an empowering opportunity to change lives, including her own!
"Not only will you have a chance to bring out the best in each athlete and make a difference in their lives, but you will also realize your own potential. The power of sports and inclusion can be life-changing for all," Jung says.