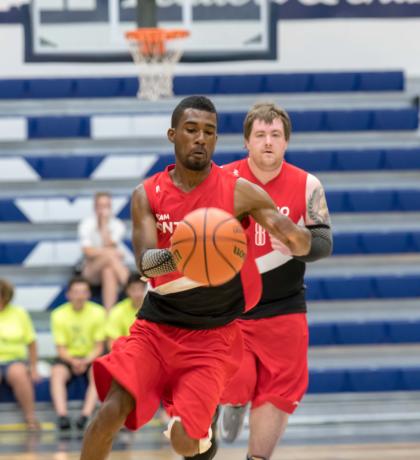 Special Olympics Team Canada basketball player Micheal Wright is one of only 12 Special Olympics athletes from around the world chosen to participate in a Unified Sports game during NBA All-Star weekend.
The NBA Cares Special Olympics Unified Sports Game has taken place over the last eight years, pairing an equal number of Special Olympics athletes (individuals with intellectual disabilities) and NBA and WNBA players – past and present – in a 40-minute game of inclusion and acceptance.
When Camille Gardiner, coach of Micheal's Mississauga-based basketball team, heard about the opportunity, she immediately thought of the 26-year-old athlete.
"The NBA All Star Game is an awesome experience for anyone," she said. "Micheal has a super positive attitude, he is so friendly, he gets along with almost anyone he meets and he's got the best laugh ever."
"He's also a very talented basketball player, someone who would be able to keep up."
Micheal has been involved with Special Olympics since he was 16-years-old and says it changed his life. 
"Special Olympics pretty much made me a better person and helped me play well with teammates," he said.
He's also grateful it's taken him to new places like Antigonish, Nova Scotia for the Special Olympics Canada Summer Games last summer, where his team won the gold medal and qualified for the Special Olympics World Summer Games in Abu Dhabi March 14 to 21.
When Camille approached Michael about the NBA All-Star opportunity, he jumped at the chance to participate and represent Canada.
They filled out the paperwork, submitted a video application and waited to hear back.
When he finally received the early morning call from Camille to share the good news, he had to lie down and take a moment.
"I can't believe this is actually happening," he said. "I never thought I would make it this far and actually get to play in it."
"I am the luckiest person."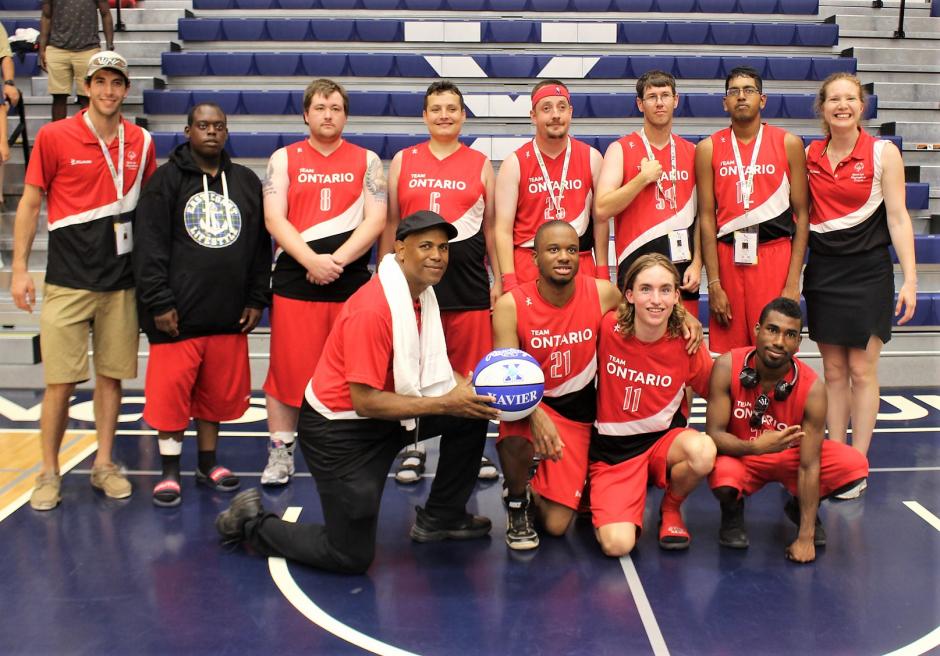 Fortunately, Micheal feels prepared for the event, as he's already training hard with his teammates in the lead up to World Games. The team practices every Sunday and attends a bootcamp Thursday nights.
"I'm going to keep practicing my shots – and hopefully I don't cry," he said with a laugh.
Micheal will play in the NBA Cares Special Olympics Unified Sports Game on Friday Feb. 15 in Charlotte, N.C. at the Bojangles Coliseum at 5 p.m. EST. The team consists of Special Olympics athletes from seven different countries. Michael is the only one from Canada.
The 2019 NBA All-Star Game takes place Sunday Feb. 17. The Game's Draft is yet to be announced.