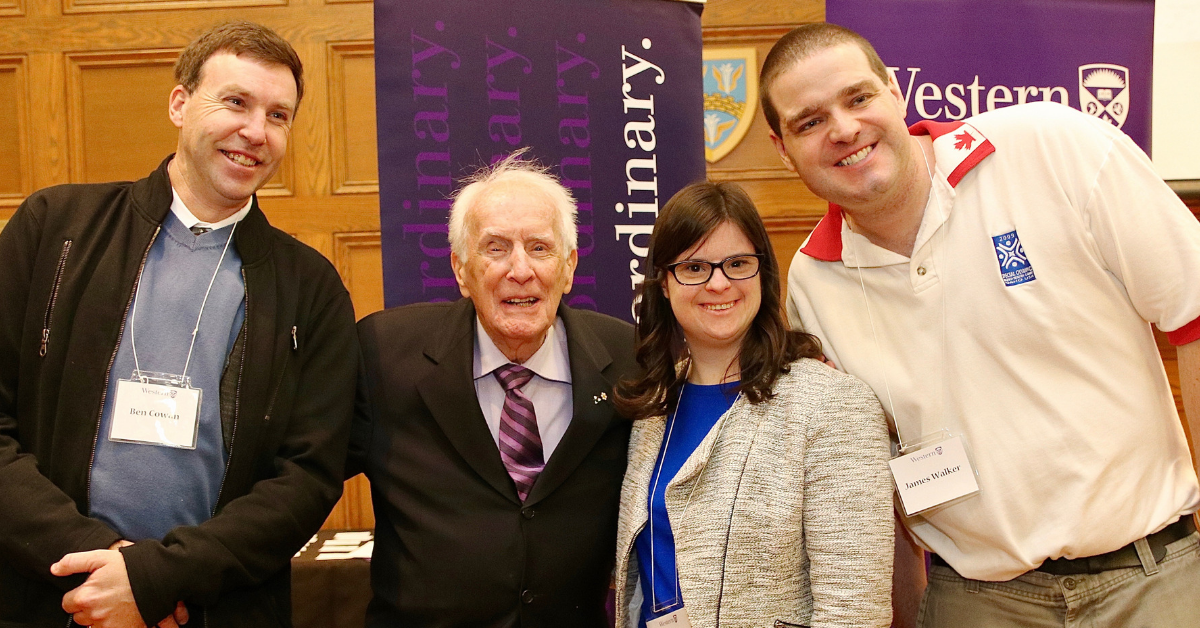 Special Olympics Canada is thrilled to announce that Dr. Frank Hayden's pivotal research - which helped ignite the Special Olympics movement around the world - will be continued right here in Canada.
On Monday, the University of Western Ontario – Dr. Hayden's alma mater – announced the Dr. Frank J. Hayden Chair in Sport and Social Impact within its Faculty of Health Sciences.
The $1.5 million contribution, a one-time legacy project to celebrate Special Olympics' 50th Anniversary, is a collaboration by the Special Olympics Canada Foundation, Special Olympics Canada, its Provincial/Territorial Chapters and partner organizations and champions. This investment, along with matching funds from Western, created a $3 million endowed Chair.
The Hayden Chair will advance work of Western's Sport and Social Impact Research Group - a team focused on the social impact of sport and physical activity on people with intellectual and developmental disabilities.
The Chair will also work with Special Olympics Canada to transfer research and knowledge out to Special Olympics communities, athletes, families and supporters. 
The Chair will not only honour Dr. Hayden's legacy, but also propel the Special Olympics movement forward in Canada and around the globe.
Congratulations and thank you to everyone who helped make this special 50th Anniversary project a reality.
Click here for more information on the Dr. Frank J. Hayden Chair in Sport and Social Impact.