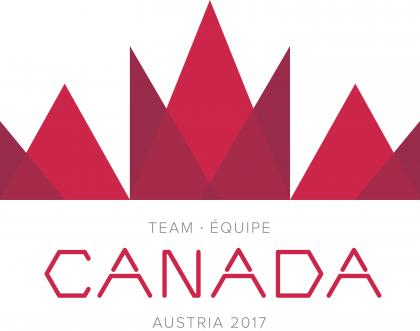 FOR IMMEDIATE RELEASE
13 Saskatchewan athletes return from the 2017 Special Olympics World Winter Games in Austria
REGINA, SK - Special Olympics Saskatchewan is incredibly proud to welcome home 13 athletes after two weeks of competition at the Special Olympics World Winter Games in Austria. Additionally, all 13 of our athletes have successfully earned themselves a medal on the world stage!
Ron Brandt returns home to Saskatoon from his first appearance at the World Games. Competing in snowshoeing, Ron brings home a Gold medal in the 4 x 100m Relay.
Competing in his third World Winter Games in Speed skating, Terry Livingstone of Regina returned home with a gold medal in the 777m race.
The Team Canada West Floor Hockey team, with athletes hailing from Regina, Saskatoon, and Winnipeg, played hard to earn their way to the final game. After a hard-fought game, and incredible teamwork, they return home with silver medals.
Also hailing from Saskatchewan, Darlene MacQuarrie and Chelsea Fidler attended the Games as mission staff for Team Canada. They took on the role of Floor Hockey Team Manager and Communications Liaison, respectively.
The 2017 Special Olympics World Winter Games marks the largest sport and humanitarian event taking place anywhere in the world in 2017. The Games hosted 3,000 athletes from 110 countries around the world.
For media inquiries, please contact:
Chelsea Fidler – Director of Marketing & Development
306-780-9406 or cfidler@specialolympics.sk.ca
Victoria Lacelle – Operations Coordinator
306-780-9440 or vlacelle@specialolympics.sk.ca
Additional information:
Special Olympics Team Canada: http://teamcanada.specialolympics.ca
Special Olympics World Games: www.austria2017.org
Special Olympics Saskatchewan: www.specialolympics.ca/saskatchewan
Flickr: https://www.flickr.com/photos/specialolympicssask/
About Special Olympics Saskatchewan:
 Special Olympics is dedicated to enriching the lives of individuals with an intellectual disability through sport. Special Olympics is more than just an event. Special Olympics Saskatchewan delivers world-class sport programs to people with intellectual disabilities weekly in communities across Saskatchewan. There are over 1200 athletes in 18 communities who benefit from Special Olympics programming.