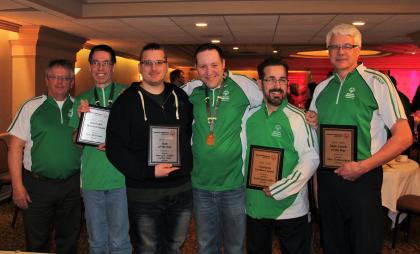 The Special Olympics Saskatchewan SaskTel Awards Banquet will be held in conjunction with the SOS Provincial Summer Games on June 17th, 2017 in Moose Jaw, SK.
Nominations are now being accepted for the following Awards:
Team of the Year
Male/Female Coach of the Year
Jr. Coach/Volunteer of the Year
Male/Female Athlete of the Year
Volunteer of the Year
Unsung Hero Award
Shining Star Award
Honorary Life Member
Athlete Lifetime Dedication Award*
Bob Pedde Memorial Award
New Award Presentation
The Athlete Lifetime Dedication Award is a new award designation to be presented a longstanding athlete who has best exemplified the spirit, philosophy and goals of Special Olympics Saskatchewan and the Special Olympics movement over the course of their career. Nominees in this category must be/have been a registered athlete in good standing with Special Olympics Saskatchewan for a minimum of 15 years.
More detailed information on the award criteria can be found on the Athlete Lifetime Dedication Award nomination form (SOS Policy – 4000-19 A).
Nomination Deadline: April 28th, 2017
Please visit Awards for more information and to access the nomination forms.