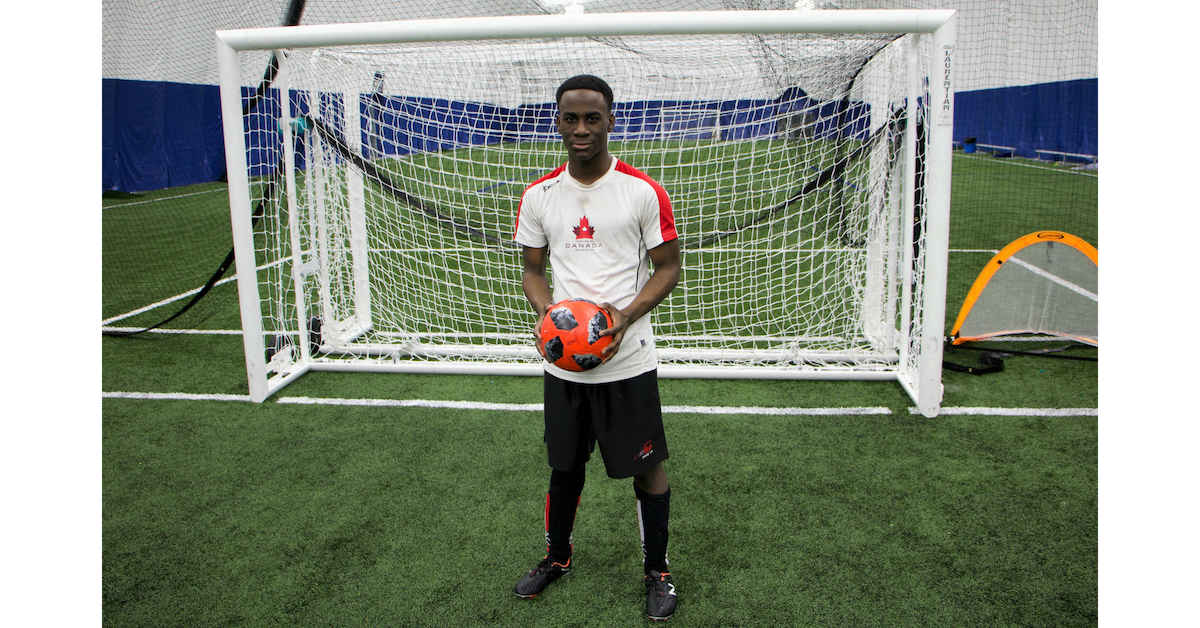 It only took four years for Mississauga's Eddie Nicks to make it to the Special Olympics World Games.
He joined his local Special Olympics soccer club in 2014 and by 2016 moved to the next division, where he and 11 teammates qualified for SO Team Canada 2019. 
They're competing at the World Games in Abu Dhabi March 14 to 21.
"I never thought that I would represent our country," Eddie said. "To represent our city, or province is one thing, but the country is huge – it's an honour."
Days before taking off for the United Arab Emirates, Eddie learned he was also selected to represent Special Olympics North America at Opening Ceremony.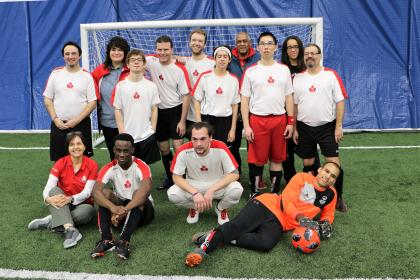 On March 14, Eddie will be one of seven athletes – one from each Special Olympics region around the world – to participate in the torch relay, passing the flame to light the cauldron and officially kick off the Games.
He was "beyond excited" when he found out.
"It means everything to me," he said. "I watch the Olympics and watch the other people carrying the torch – I never thought that would be me."
According to his coach Neil Lewis, Eddie is "without a doubt" the perfect athlete to represent North America at Opening Ceremony.
"The personality in him – he says hi to everybody, he respects everybody," said Neil. "He has so much potential."
Neil scouted Eddie, along with goalie Bradley Bowen, from another team two years ago, recognizing the pair should be competing at a higher level.
"Since then, they've improved 100 per cent – skill wise, they matured, they've made friends," he said.
Special Olympics has not only helped Eddie succeed in sport, but in life as well.
After registering for soccer, he started to prioritize his health.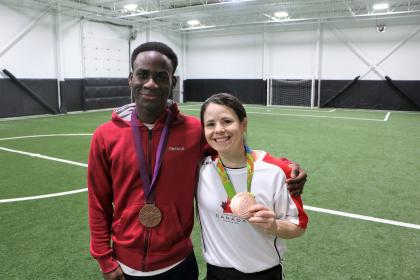 "Before I wasn't too active and when I joined Special Olympics it made me feel comfortable by playing sports and doing stuff I love," he said.
He developed a passion for health and fitness and decided to study Fitness & Health Promotion at Humber College.
At first he struggled to keep up with the "mainstream" students, he said, so he asked for help.
"I wanted to make sure that I was doing it right," he said.
He now meets with assistants at the school each week to ensure he understands the course content. 
He has a 96 per cent grade point average.
While Eddie has taken nearly three weeks off school to compete on the world stage, he's confident his teachers and assistants will help him catch up when he returns.
"They're very supportive," he said.
For now, they'll be cheering him on from home.
Watch Eddie participate in the torch relay, along with the rest of the Opening Ceremony live on TSN3, or tsn.ca/live at 11 a.m. ET Thursday March 14.