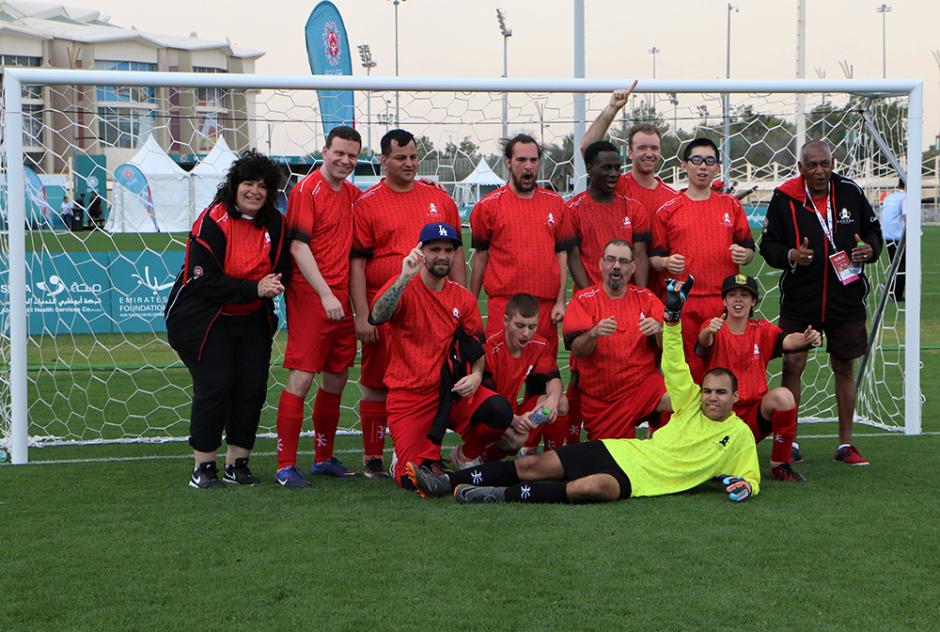 Special Olympics Team Canada kicked off the 2019 World Games with an impressive 4-1 win on the soccer field.
The team, from Mississauga, Ontario, carried a strong lead against Sweden throughout the morning match at Zayed Sports City Stadium.
Although Sweden scored the first goal, Canada kept pace with a goal from Marc Campbell, followed by another goal from 30-year Special Olympics veteran athlete George Ricardo, then Robyn Lewis and finally Dylan Armstrong.
"They played with their hearts and it was their determination and resilience that got them the win in the end," said coach Shelby Best-Miller. "They really made me proud."
According to Armstrong, the win came down to the team's "motivation, confidence and self-determination."
The team's next game is against St. Lucia on Saturday March 16 at 12 p.m.