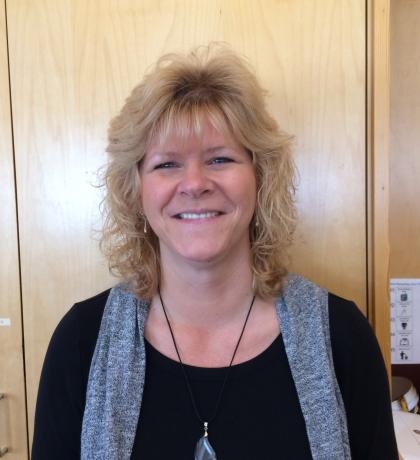 Cheryl Chan prizes the team spirit shown by Special Olympics BC – Williams Lake bowling athletes.
As the Head Coach for her Local's bowling team, Chan has consistently seen her athletes embody the camaraderie of the sport, through the constant encouragement they give to each other.
She says that it is fun to watch her athletes work together, as she sees their desire to help each other out. The athletes always remind each other when it's their turn to bowl, and there is always constant support amongst the team.
When did you start with Special Olympics, and how did you get involved?
It was around 2019 that I got involved. My son has been bowling and he's gone through a few different coaches since he started bowling with SOBC. They weren't sure if they were going to have another coach, or if they were going to try and split it up between two people. I was going there anyways to watch him bowl, so I just volunteered.

What do you love about coaching?
I love getting to know them individually. There are some that don't really say a whole lot, and as you get to know them, you understand that. Even if they just say "hi" at the beginning and "bye" at the end, that's totally fine with me. But there's a lot of interaction with the athletes as far as chatting with them.

I also like to watch the athletes interact amongst themselves and help each other out. I barely even have to tell them to do so!

What have you learned from coaching SOBC athletes?
I've learned that you definitely have to be patient, but also have a lot of fun.
We have a system at our bowling alley, where if an athlete bowls three strikes in a row or three spares in a row, they can pay 25 cents and put their name up on a board. Once the board is full, we draw a name from the board, and the winner has a chance of winning the total amount of money that was in the pot!
They have so much fun doing this, as they cheer each other on as well. It's very rewarding!

What has been your most favorite or memorable experience at SOBC?
Last year, we were bowling during our regular bowling afternoon, and there was a group bowling next to us. One of the people from this group came over and said, "we asked the girl that works here at the bowling alley who to contact if we want to give a donation, and she said that I should come talk to you." So he handed me $120 for a donation!

I was just so thrown back; this just doesn't happen all the time. Later on, I went over and asked if they bowl on a team every week at this place, and he said that they weren't even from here! They're from Newfoundland and they were looking for something to do. They thought it was so cool watching all of us together and really wanted to do something. I was just so blown away!

Why should other people get involved with SOBC?
I find it very rewarding. I picked bowling myself because it's probably one of the easiest sports, and it doesn't really require me to be athletic. It's a great way to even be a part of Special Olympics. There's always lots of information and lots of support from them. I don't think I would be giving up my bowling coaching job, that's for sure!