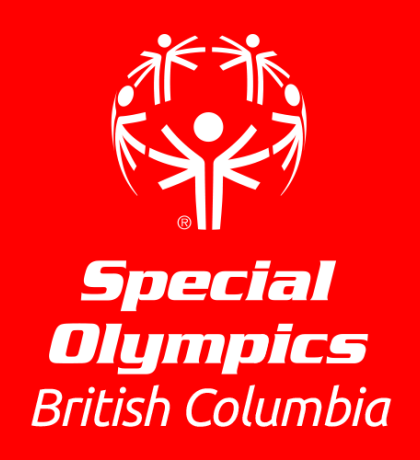 Special Olympics BC's Board of Directors provides vital guidance for our organization and movement, and SOBC benefits significantly from the efforts of these valued volunteers. 
At the 2023 SOBC Annual General Meeting, the Board of Directors elected new leadership and two new Board members.
Grant Thornton Partner Colin Yakashiro, who has served as a Director for nearly a decade and is a past Board Treasurer, was elected to the role of Chair.
NLK Strategies Founder and President Nicola Lambrechts, a longtime Special Olympics volunteer and a Director for the last four years, was elected to the role of Vice Chair.
Wheaton Precious Metals President & CEO Randy Smallwood, a longtime champion of Special Olympics and Director for the last 11 years, transitioned to the role of Past Chair after his years of vital leadership as Chair. Wheaton Precious Metals is a valued SOBC provincial sponsor and SOBC Hall of Fame member. 
Smallwood said he continues to believe strongly in the importance of Special Olympics and the power of our athletes and volunteers.
"There's a magic with Special Olympics in terms of what we deliver. It will always be a core part of what I do," he said.  
MoneyTalks Host and Publisher Michael Campbell, a member of the SOBC Hall of Fame as a vital Provincial Builder, was re-elected as Secretary. Ryan Hoag, MNP Regional Managing Partner, Lower Mainland, was re-elected as Treasurer.
Canaccord Genuity's Ted Hirst, also a member of the SOBC Hall of Fame as a Provincial Builder, departed the Executive Committee after his years of valued leadership. Hirst is Canaccord Genuity's Managing Director, Investment Banking - Global Head of Resources. He has been an SOBC Director since 2009. Fortunately for Special Olympics BC, he continues to serve on the Board as a Director.
The Board also elected two new Directors who bring valuable experience and insights to help guide our movement. 
Kirsten McElgunn currently serves as the Chief Product & Strategy Officer for Prospera Credit Union, with strategic and operational oversight of product innovation, brand stewardship, marketing, and member engagement. Prospera Credit Union is a valued SOBC provincial sponsor. Prior to joining Prospera, McElgunn consulted and acted as a marketing strategist and fractional CMO for financial services and technology companies locally and around the globe. 
McElgunn brings over 20 years of business and consumer strategy, marketing, and product development expertise, as well as significant leadership and strategy experience and training. Special Olympics BC has been an organization near and dear to her family's heart for a long time, as McElgunn's father previously served on the Board.  
As Talk Shop Media Managing Partner, Katie Stevens has spent the last decade building the agency into one of Canada's leading independently owned PR firms. Under her leadership, the agency has expanded from British Columbia to include locations in Toronto and California, and has been recognized as a Top 100 Employer for five consecutive years.
Stevens has experience running national and regional communications campaigns for clients spanning the real estate, health, consumer, and technology sectors. Her background also includes working for the TED Conference and as a member of the OMEGA SA press team during the 2010 Winter Olympic Games, and volunteer experience including roles with the Special Olympics programs in her community.
Stevens and McElgunn join the valued Directors who were re-elected to the Board:
Brent Bergeron, Pan American Silver Corp. Senior Vice President, Corporate Affairs & Sustainability 
Donna Bilous, SOBC Leadership Council Chair
Grenville Finch-Noyes, Gallagher Senior V.P. Risk Management and Consulting, BC Region
Jen Hansen, Cassels Partner
Pamela Keith, Dueck Auto Group Co-owner
Leslie Stevens, BC Law Enforcement Torch Run Provincial Director, Port Moody Police Department Deputy Chief Constable
Matthew Williams, SOBC Athlete Input Council Chair
Heartfelt thanks to these dedicated volunteers who help lead our movement with wisdom, caring, and passion for empowering athletes with intellectual disabilities!
Learn more about the Board of Directors 
Policy Corner
In their September meeting, the Board approved a critical update to Special Olympics BC's Safe Sport Policy. The Honourable James Sutherland, a Judge for the Provincial Court of British Columbia, is taking on the role of Independent Third Party.
Our Safe Sport Policy says that anyone involved with Special Olympics BC who wants to report any instance of misconduct or maltreatment should first report it to Special Olympics BC so we can work to resolve the matter. 
If it's not practical or preferred for the person to report the issue to Special Olympics BC directly, the person making the report can bring it to SOBC's Independent Third Party, which is now Judge Sutherland. The Independent Third Party will decide what is the best way to proceed to address and resolve the complaint.
Judge Sutherland was appointed to the Provincial Court of British Columbia in 2012, after 23 years of practicing law, particularly criminal law. As counsel, he appeared in the Supreme Court of Canada, all levels of court in B.C. and Saskatchewan, and courts in Alberta and the Yukon Territories.
Judge Sutherland has extensive knowledge of Special Olympics, as a former SOBC Leadership Council volunteer and as the parent of a former athlete.
The contact details for SOBC's Independent Third Party are in the policy and are posted on SOBC's Safe Sport Resources page.