As the mother of two successful Special Olympics BC – Vancouver athletes, Coralyn Siytangco knows the power of SOBC programs.
"Special Olympics is a safe environment where our children are included and feel valued. It's a place where they can be themselves, where the focus is their ability – not their disability," she says.  
Siytangco graciously shared her family's experience at the 2022 Special Olympics BC Classic, held on June 21 at Mayfair Lakes Golf & Country Club. The annual tournament is one of SOBC's biggest fundraisers of the year, and is powered by supporters who are generously committed to making a difference for athletes and families who rely on Special Olympics sport, youth, and health programs.  
The pandemic has had a long-lasting, far-reaching impact on athletes with intellectual disabilities and on Special Olympics BC. Funds raised through the SOBC Classic will help rebuild the year-round, in-person programs that create empowering connections, open hearts and minds to inclusion, and break down barriers. 
Siytangco's son Ramon is a successful swimmer who medalled at the 2018 Special Olympics Canada Summer Games, and is preparing to compete in the 2022 Canada Summer Games. Her son Michael has participated in FUNdamentals and now enjoys Special Olympics golf, skating, and swimming.  
At the SOBC Classic reception, Siytangco told tournament attendees how Special Olympics BC volunteers and programs have changed Ramon's life and supported their family.  
"Not only did we find sports programs in Special Olympics, we found a community. Our son's communications skills have improved – he blossomed as a person. He now has a goal; our family has a focus," she says.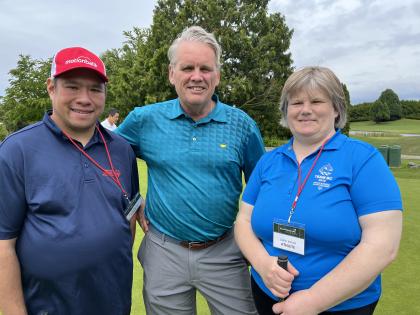 Heartfelt thanks to our generous sponsors: 
Along with providing participants with a premium golf experience, the Special Olympics BC Classic gave attendees opportunities to meet and mingle with inspiring SOBC athletes. 
"To me, Special Olympics means teamwork, dedication, friends, great volunteers, and competition," SOBC – Delta's Chelsea Kaake told the tournament attendees. "Thank you for your support of the tournament over the years."  
Sincere thanks to the Siytangco family, to SOBC athletes Kaake, Sarah Brown, and Vincent Li, and to all the dedicated volunteers who helped make the event so memorable.  
We are also grateful to the event's dedicated organizing committee, to the many supporters and donors, and to all the distinguished guests, including BC Liberal Party leader Kevin Falcon and former Premier of British Columbia Gordon Campbell.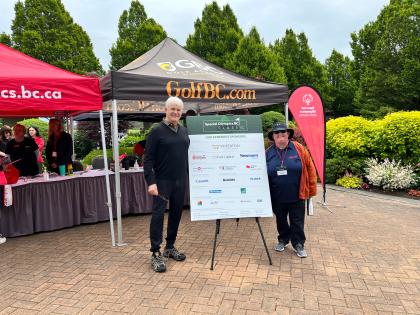 Special Olympics BC Director and Tournament Chair Michael Campbell shared his gratitude with SOBC Classic supporters. 
"It couldn't have gone better. But that's because of the people who support us. We have individuals, we have businesses, we had our athletes out there – and it was absolutely wonderful. And you can't say more, what brings people together more than caring about people in the community? And boy, did this exemplify that. And I've got to just say, a monster thank you to our athletes, the staff, the families – and of course our sponsors and the individuals here."