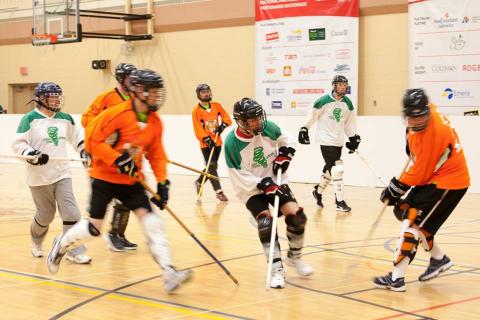 Special Olympics BC – Grand Forks is always welcoming athletes and volunteers to get involved in our joyful community!
Please click the button below to learn about the strong safety protocols in our programs, and complete your registration forms.
Please submit registration forms to Terri Irving at terri.irving245@gmail.com.
Volunteers can search available opportunities in our community using this form!
Please note that our community might not currently offer all of the sports listed on the registration form. After you submit your form, Special Olympics will contact you to confirm your registration and local details. Thank you for joining our joyful community!
About SOBC – Grand Forks
Special Olympics BC – Grand Forks provides eight year-round sport programs to athletes in Grand Forks and the surrounding areas.
We typically offer 5-pin bowling, swimming, softball, floor hockey, bocce, Club Fit, alpine skiing, and snowshoeing. New athletes are always welcome and please take a minute to 'like' our Facebook Page to stay updated on programs and events in the community.
SOBC – Grand Forks is actively recruiting volunteers to fill roles on our Local Committee as well as support our sport programs. We are currently recruiting for the following administrative roles: Volunteer Coordinator, PR Coordinator, and Registration Coordinator. These roles are vital as our Local Committee works diligently behind the scenes to have active sport for athletes and coaches. 
Currently we are also looking for bowling volunteers and youth program volunteers.
If you would like more information or want to get involved, please reach out to us!
Support SOBC – Grand Forks
To donate directly to SOBC – Grand Forks, please click on the button below.