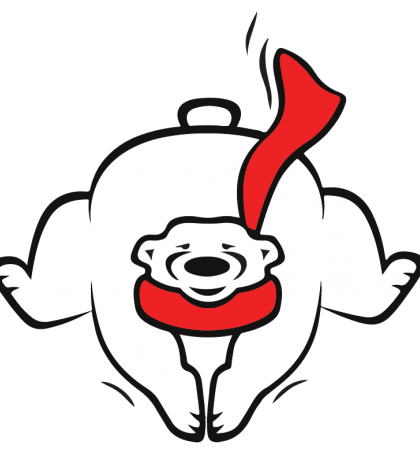 CALGARY, AB, February 12, 2020- Are you ready to get the snowball rolling in 2020? Well here is a start: plunging into a freezing cold lake to support the Special Olympics movement.
Polar Plunge invites people to attend the coolest party of the year, as people come together to plunge into frozen lakes to raise funds and awareness for Special Olympics.
On February 22, over 100 plungers are set to brave the freezing waters at Arbour Lake to support Special Olympics athletes.
Law Enforcement Torch Run (LETR) for Special Olympics Alberta is looking to raise $250,000 in 2020 through plunges in five cities across the province.
"We are challenging everyone to get out and make a splash in support of our athletes at this year's plunges! This year the event is open to all ages and it will be exciting to see new and familiar faces braving the cold, which makes a huge impact for our athletes every year. We are so thankful to Mr. Lube for jumping back in as a platinum sponsor and we cannot wait to get freezing for a reason once again in 2020," said Johnny Byrne, Special Olympics Alberta CEO.
Notable plungers braving the cold in Calgary are Calgary Police Chief Mark Neufeld. There will also be Special Olympics athletes taking the plunge including Leonka Kaluha and Morgan Butt.
Polar Plunge Calgary Event Details
Venue: Arbour Lake, 12 Arbour Lake Drive NW
Registration: 10:00 a.m.
Plunging Starts: 11:00 a.m.
Plunging Ends: 12:00 p.m.
Dedicated fundraisers earn incentives like gloves and hoodies and they can qualify for provincial awards if they reach top fundraising status. Plungers are invited to stay for the after-party with fun activities and coffee or hot chocolate.
2020 Polar Plunge Alberta
Edmonton January 26 at 12:00 p.m. at Lake Summerside
Lethbridge: February 1 at 11:00 a.m. at Henderson Lake Park
Calgary: February 22 at 11:00 a.m. at Arbour Lake
Red Deer: February 29 at 11:00 a.m. at Bower-Kin Community Center
Medicine Hat: March 14 at 11:00 a.m. at Family Leisure Centre
In 2019, the Polar Plunge raised over $180,000 with 450 plungers in the five cities. All event locations are open for registration at www.specialolympics.ca/albertapolarplunge.
For more details and photos on Polar Plunge Alberta, go to www.specialolympics.ca/albertapolarplunge. You can find past year's photos and videos from each of the events on our Flickr or on our social media: Facebook, Instagram or Twitter. Follow along using the hashtags #PolarPlungeAB or #FreezinForAReason.
Law Enforcement Torch Run for Special Olympics Alberta
Internationally, the Law Enforcement Torch Run (LETR) for Special Olympics is the largest grassroots fundraiser and awareness vehicle for Special Olympics. More than 85,000 law enforcement officers from 10 Canadian provinces and 3 territories, the 50 United States, and 46 countries internationally form the largest grass roots fundraiser for Special Olympics. Last year in Alberta, over $600,000 was raised across the province, benefiting local programs. For more information on the Law Enforcement Torch Run for Special Olympics Alberta, please visit www.specialolympics.ca/albertatorchrun and follow us on Facebook, Twitter, and Instagram, and Flickr.
Special Olympics Alberta
Special Olympics Alberta is dedicated to enriching the lives of Albertans with intellectual disabilities through the transformative power and joy of sport. Our vision is that sport will open hearts and minds towards people with intellectual disabilities and create inclusive communities. Special Olympics Alberta's programs cater to all ages and a wide range of abilities to over 3,300 athletes in 140 communities. We provide world class sports programs that are run daily by over 950 volunteers and coaches. For more information on Special Olympics Alberta, visit, www.specialolympics.ca/alberta and follow us on Facebook, Twitter, Instagram, Flickr, and YouTube.
- 30 -
For more information, please contact:
Randy Taylor
Polar Plunge Calgary Event Lead
E: randy.taylor@gov.ab.ca