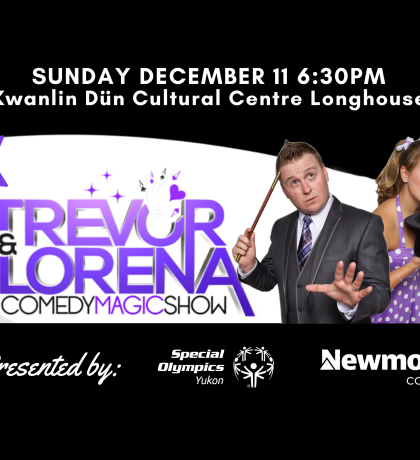 on Sunday, December 11th at the Kwanlin Dün Cultural Centre Longhouse! Doors open at 5:30pm, show starts at 6:30pm.
Direct from headlining their own show at the World Famous Magic Castle in Hollywood California, and with a recent appearance on "Celebrities of Magic" Trevor & Lorena Watters have been perfecting their special kind of comedy magic entertainment and sharing it with the world. With over fifteen years of extensive land based tours stretching across North America, they have fine tuned their comedy magic performances while entertaining audiences of all ages. Opening the show is the Yukon's own Claire Ness!
Tickets are only $20 each!
Buy Now at the link below!