Who: The Yukon Law Enforcement Run invites YOU to the "As Is, Where Is" Used Goods Auction for the benefit of Special Olympics Yukon!
What: Powersports vehicles, golf clubs, snowboards, tools, golf clubs, camping gear, generators, compressors and much, much more! (Scroll to the bottom for IMPORTANT INFORMATION)
When: Saturday, August 21st, 2021.
Time: 
 Gate opens at 11am, auction begins at 12noon.
All items must be paid for and picked up by 5pm on the day of the auction.
Where: Sima Storage located at 2 Collins Way (parking available at Winterlong Brewing). 
How: We will be separating all the items into three "sections" and holding a live auction! To give you an idea of what will be in each "section" please see below: 
Section 1: Small sized items.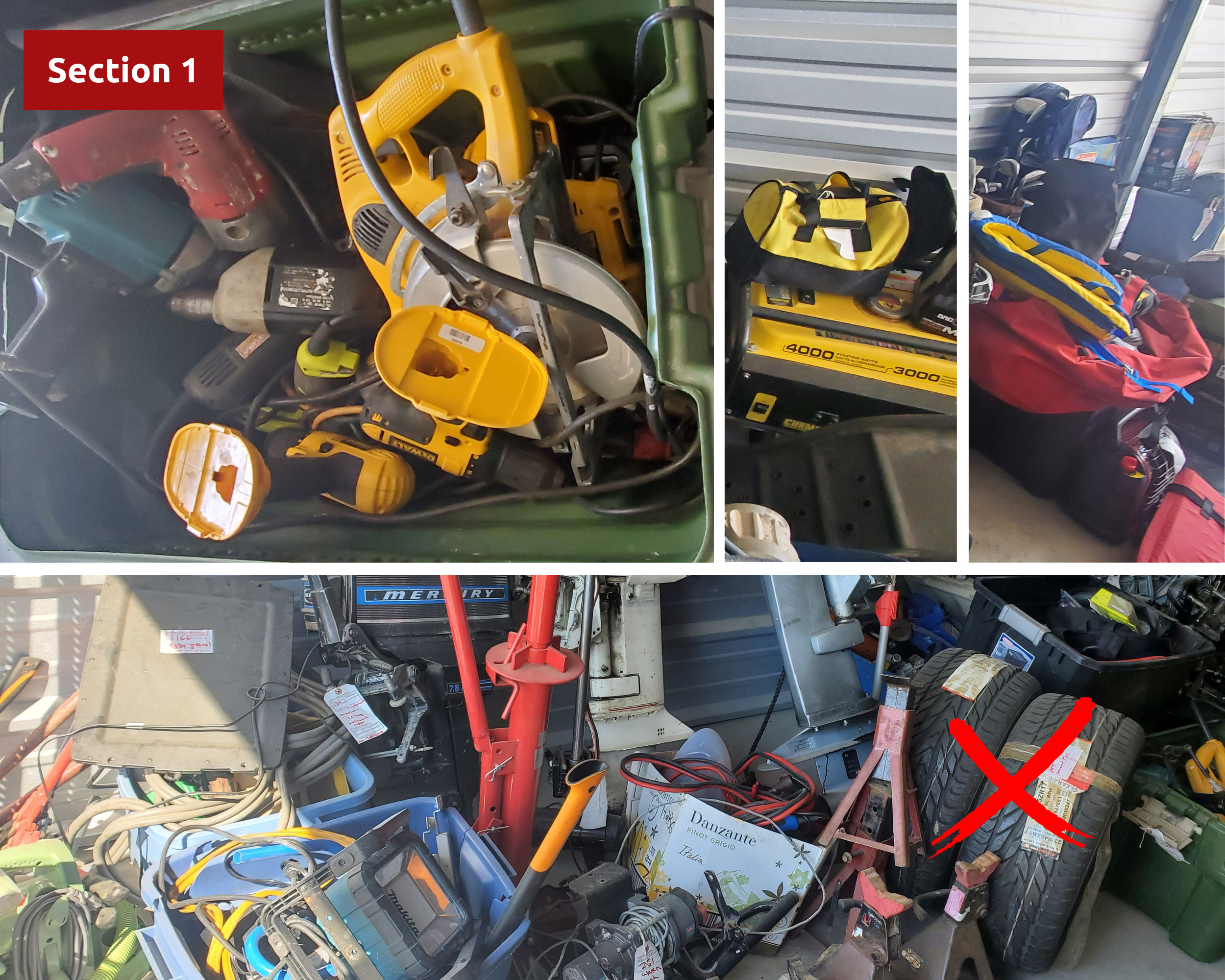 Items in this lot include:
Camping gear
Handheld power tools
Coleman stoves
Fishing rods, reels, tackle boxes
Gasoline cans
AND MORE!
Section 2: Medium sized items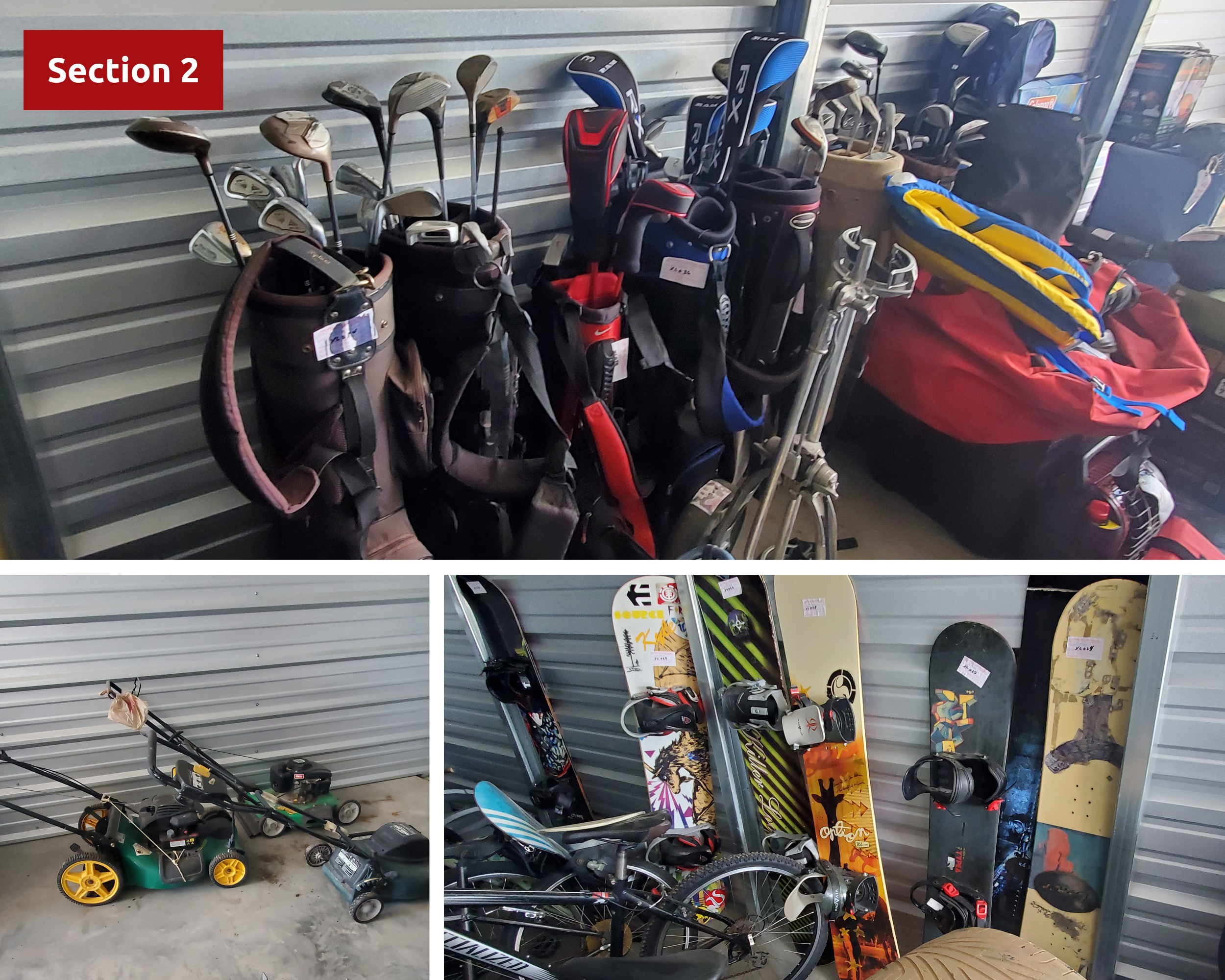 Items in this lot include: 
Generator sets
Compressors
Snowboards
Bikes
Scooters
Lawn Mowers
Golf club sets
Chain saws
Skateboards
AND MORE!
Section 3: Large sized & Motorized items
**You will need a truck/trailer to transport these items.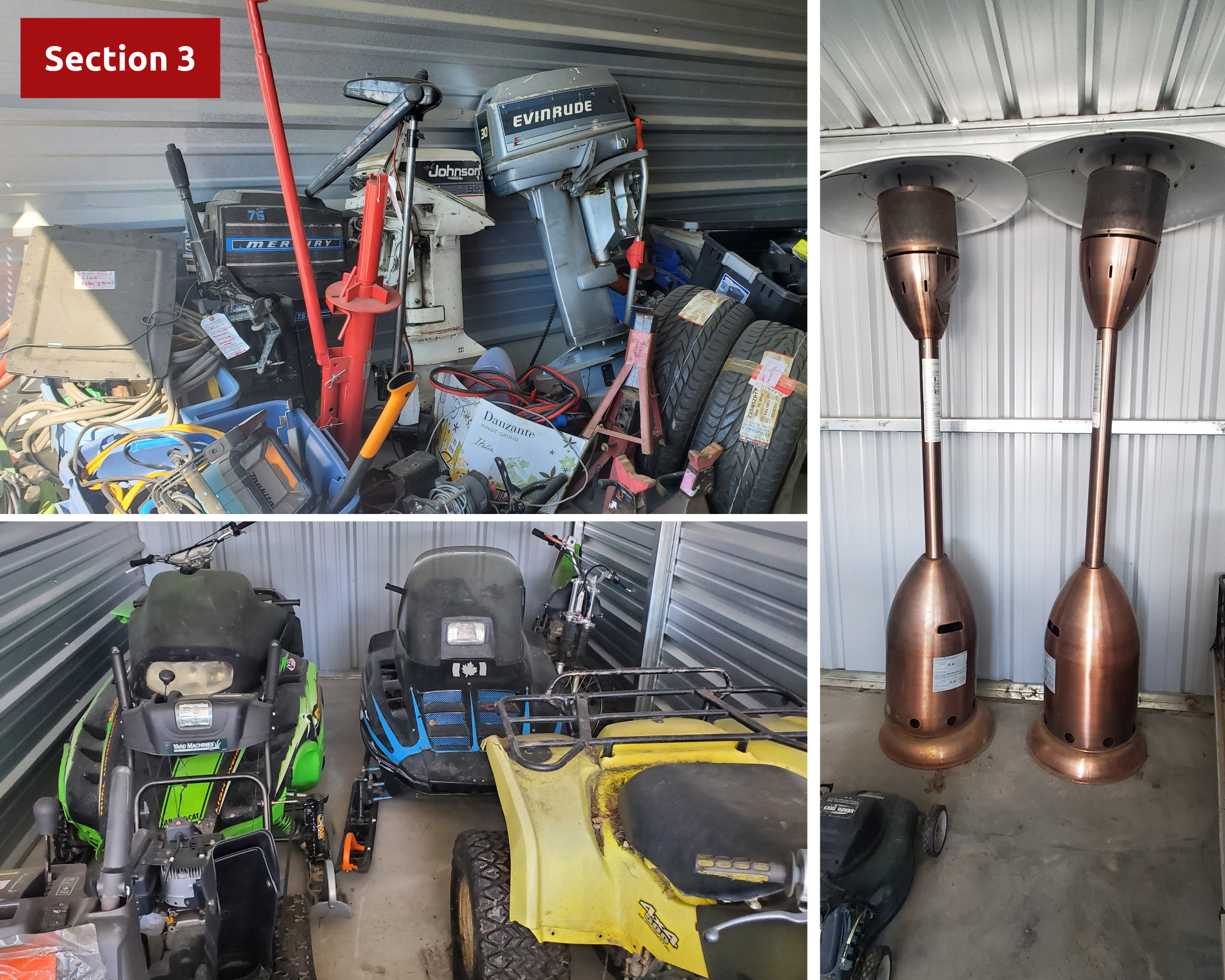 Items in this lot include: 
Outboard boat motors 
Snow blowers
Tire sets
Various kayaks
Snow mobiles
Quads
Dirt bikes 
Propane patio heaters
Couch, loveseat, cushions
Snowmobiles
Truck tool box
Large power tools
Jet ski and trailer
AND MORE!
Important things to note:
Under Yukon's current pandemic restrictions, we will only allow 190 people to attend this event at any given time.
All items must be paid for and removed from the premises no later than 5pm on the day of the auction. Please come prepared with bags, boxes, trucks, trailers etc. to remove all purchases by 5pm. 
Please note, we have not and will not be attempting to start any motorized vehicles before the auction.
As we will be located out at Sima Storage, there will be no washrooms on site. Thank you for understanding. 
A message from the RCMP: 
The Whitehorse RCMP is pleased to support Special Olympics Yukon in achieving their fundraising goals with the "As Is, Where Is" auction.
The large majority of these items have been in RCMP possession for two years, and extensive attempts to locate owners were unsuccessful. As a result, the Courts have ordered these items to be forfeited to the Attorney General. The RCMP, acting on behalf of the Attorney General, donated these items to be auctioned in support of Special Olympics Yukon. Corporal Brent Edwards of Whitehorse RCMP stated that, "The Whitehorse RCMP are pleased that the proceeds from this auction will support the dedicated athletes and their events in the Yukon."
The RCMP would like to take this time to remind the public to report any missing or stolen items to police, including serial numbers and specific information about appearance or features. We make every effort to reunite people with their lost or stolen items, but we cannot return or trace items if we do not know they are missing. If you have had an item missing for over two years and believe it could be included in the auction list, please reach out to Whitehorse RCMP before 4:00pm on August 13, 2021.