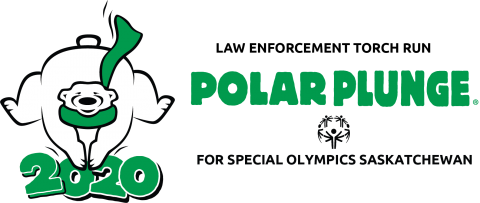 Take the plunge in support of Special Olympics Saskatchewan and its over 1200 Special Olympics athletes!  
Date: February 25th, 2020
Plunge Times: 1:00 PM, 2:00 PM or 3:00 PM
Location: University of Regina
Registration: $40 minimum registration fee/donation
What is a Polar Plunge?
As the name implies, a Polar Plunge is a winter fundraising event whereby individuals have the "honour" of bravely jumping into freezing cold waters in the middle of the bitter Saskatchewan winter. They are able to participate by securing donations from friends, family members, co-workers, local businesses, or their community. It's a great way for everyone—individuals, organizations, and businesses—to get involved in support of Special Olympics and show winter who's boss. Check out the awesome video below courtesy of Munz Media from the 2019 Plunge!