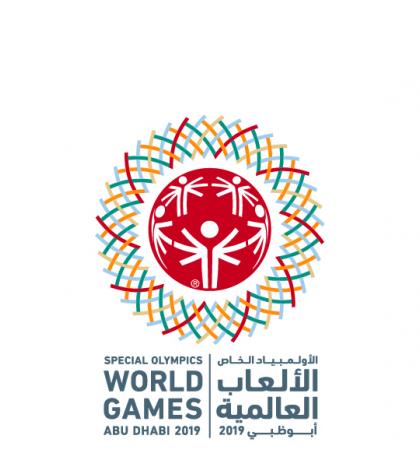 Special Olympics Canada has announced its Chef de Mission, Mission Staff and Head Coaches for the upcoming 2019 Special Olympics World Summer Games, which will take place in Abu Dhabi, United Arab Emirates. These individuals were carefully selected from many applicants for their experience and involvement within the Special Olympics movement. Special Olympics Canada is thrilled to welcome representatives from across the country to lead Team Canada at the upcoming World Games.

The 2019 Special Olympics World Summer Games will take place from March 14 to 21, 2019. Expected at the Games are 7,000 athletes from 170 countries and 20,000 volunteers. Team Canada will be competing in 9 disciplines; athletics, basketball, bocce, bowling, golf, powerlifting, rhythmic gymnastics, soccer and swimming.

The individuals selected for the 2019 National Team Program are as follows;

Chef de Mission:
Michael Greek (NS)

Assistant Chef de Mission:
Jill Moore (AB)
Team Manager:
Serge Boulianne (ON)
Mission Staff:
Donna Bilous (BC)
Brettanie Deal-Porter (YK)
Andrew Heighton (NS)
Sheryl Huestis (ON)
Darren Inouye (BC)
Susan Lamboo (MB)
Colleen Lowdon-Bula (MB)
Cathy Mason (NS)
Jean Tetarenko (BC)
Team Doctors:
Dr. Carmel Casey (NL)
Dr. Neil Cheeseman (NL)
Communications Liaison:
Allison Love (ON)

Head Coaches:
Athletics – Tom Norton (BC)
Bocce – David Wilkinson (BC)
Bowling – Rebecca Norton (ON)
Golf – Glenn Cundari (ON)
Powerlifting – Ross Macintosh (NS)
Rhythmic Gymnastics – Donna Edwards (ON)
Swimming – Duane Carson (ON)
Associate Coaches:
Swimming:
Jackie Powell (SK) - Sr. Associate Coach
Jennifer Mousley (ON)
Maura Hunter (NS)
Melissa Diamond (MB)
Michel Guay (QC)
Athletics:
Jason Agnew (NB)
Peter De Marchi (BC)
Rosemary Ryan (NL)
Maria Powell (AB)
Rebecca Cuff (ON)
Bowling:
Celine Gelinas (QC)
Mario Inkel (QC)
Pat Enns (AB)
Rhythmic Gymnastics:
Ursula Hynes (NS)
Powerlifting:
George MacLagan (BC)

"I could not be more excited to work with this talented and first class group of leaders from across Canada," said Michael Greek, Chef de Mission for Team Canada heading to the 2019 Special Olympics World Summer Games. "Special Olympics Canada had a wealth of strong applicants for Team Canada 2019 showing the depth of quality volunteers in our country. These selected individuals represent the best of the best and will provide our athletes every opportunity for success in Abu Dhabi."

The National Team Program members mentioned above will be in attendance at the upcoming Special Olympics Canada 2018 Bowling Championships in Summerside and Charlottetown, PEI as well as the Special Olympics Canada 2018 Summer Games held in Antigonish, Nova Scotia this July. The final qualifying step in naming Team Canada athletes for the 2019 Special Olympics World Summer Games in Abu Dhabi. The Special Olympics Canada 2018 Bowling Championships will be held from May 14-20, 2018 while the Special Olympics Canada 2018 Summer Games will be held from July 31 to August 4, 2018. These two national events will be some of the first global events to mark the 50th year of the Special Olympics movement.

About Special Olympics Canada

Established in 1969, the Canadian chapter of this international movement is dedicated to enriching the lives of Canadians with an intellectual disability through the transformative power and joy of sport. Operating out of sport clubs in 12 provincial and territorial Chapters, this grassroots movement reaches beyond the sphere of sport to empower individuals, change attitudes and build communities. From two-year-olds to mature adults, more than 45,000 athletes with an intellectual disability are registered in Special Olympics year-round programs across Canada. They are supported by more than 21,000 volunteers, including more than 16,000 trained coaches.
For more information, visit www.specialolympics.ca or follow us on Facebook and Twitter (@SpecialOCanada).

The 2019 Special Olympics World Summer Games are taking place in Abu Dhabi, UAE from March 14-21, 2019. It is the largest sport and humanitarian event taking place anywhere in the world in 2019. The Games will host 7,000 athletes from 170 countries and 2,500 coaches and delegates. The Games are expected to host 500,000 spectators and will be supported by over 20,000 volunteers.