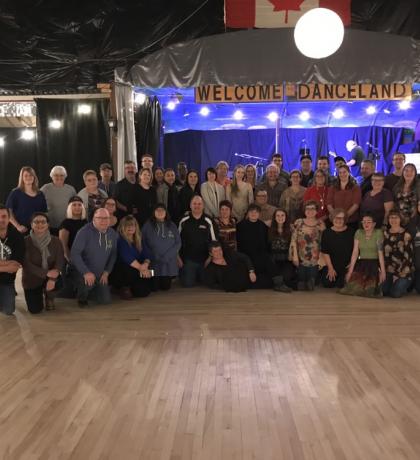 The 2018 SOS Coaches Symposium is in the books! The third annual event was a huge success. There were 71 Special Olympics coaches who made the trip to Manitou Springs Resort for the weekend. We had the pleasure of hosting one coach from British Columbia and five from Winnipeg at our Symposium!
The weekend started with growth mindset videos from Trevor Ragan. The videos focused on getting ourselves and our athletes in the optimal mindset for learning and growth. Friday evening's social time was spent in the saltwater mineral pool and/or beach bar. It was an excellent networking and bonding experience for everyone. Saturday was a long day, full of meaningful learning. Leah Hunter-Reavie kicked off the morning with a presentation on Attachment Theory. She focused on the coach-athlete attachment relationship and how important it is for our coaches to be conscious of the impact we have with our athletes. Next, it was Adam Chomos, he discussed the research study that was completed over the course of the 2017-18 program year. He mentioned the highlights, findings, and future directions of the research that was completed with 25 of our 2018 Team Sask athletes. To break up the long day of sessions we had a scavenger hunt midday. The hunt is always fun and challenging, the problem is getting Mother Nature to work with us. Jackie Powell returned for her second year in a row and expanded on her session on yearly training plans. This session connects our coaches with coaches from the same or similar sports and is great for knowledge transfer. The keynote session on Saturday was delivered by Richard Monette. Richard spoke about a tool he developed as a sports psychologist to help his athletes achieve their goals. It was great for him to share a wise practice called "Purpose Mapping" with our coaches. Saturday evening was spent at Danceland an ancient Saskatchewan treasure; one of the only horse hair dancefloors in the world. On Sunday morning Doug Hillis and Shawn Kuster delivered a NCCP module – "Manage a Sport Program". The module included lots of time for coaches to share and learn from each other as well as some tools on how to plan ahead for a season.

TEAMWORK MAKES THE DREAM WORK! We are all a part of the Special Olympics team and must work together to make the athletes dream work!
We want to extend a thank you to all the coaches who attended the 2018 Coaches Symposium! Thank you for giving your time for the weekend and all the time you give for our athletes. Hope to see you all at events throughout the year and at next year's Coaches Symposium. An extra thank you goes to all the wonderful presenters and scavenger hunt engineers we had the pleasure of including in our weekend!