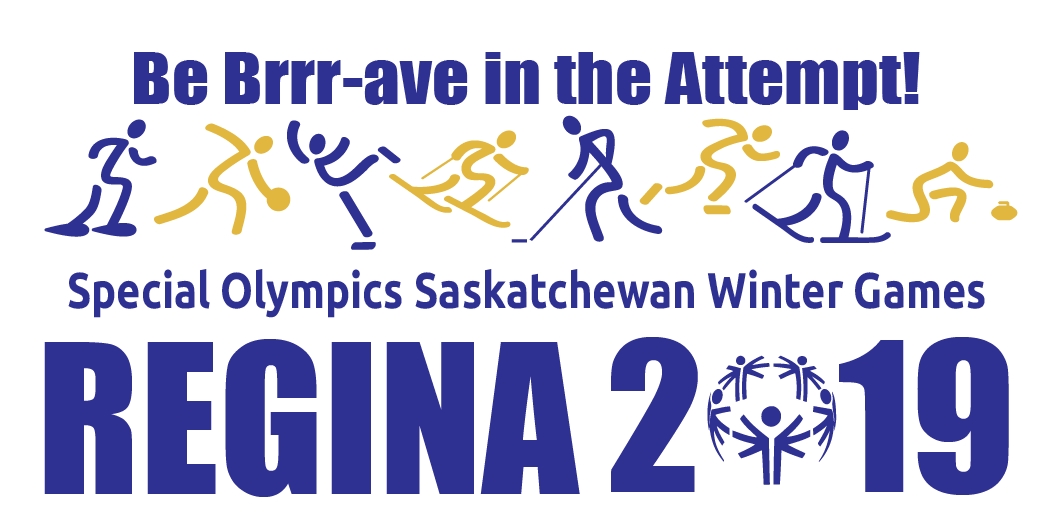 Welcome!
The City of Regina and our Winter Games Organizing Committee (GOC) are very excited to once again be hosting the Special Olympics Saskatchewan Winter Games on February 8th-10th, 2019. We see these Games as an opportunity to support our provincial athletes as they strive to fulfil their dreams in sport, while also continuing to foster a solid community of friendship within all branches of our membership. The GOC volunteers are already hard at work to ensure everyone has a memorable experience during the Games weekend and we are very excited about the plans we have in the works. The countdown is officially on and we can't wait to see you in Regina in 2019!
Quick Links:
Volunteer Registration  Contact Us
Games Details:
Dates: Feb 8th-10th, 2019 
Sports: 5 Pin Bowling, Alpine Skiing, Cross Country Skiing, Curling, Figure Skating, Floor Hockey, Snowshoeing, Speed Skating

Official Lodging for Athletes and Coaches: 
DoubleTree by Hilton, 1975 Broad Street * 
Ramada Plaza by Wyndham, 1818 Victoria Ave
*The DoubleTree will also serve as our central hub for meals, our Athletes Lounge and Healthy Athletes venue.
Stay tuned for information on discounted rates at sponsor hotels for spectators!
Tentative Schedule of Events (times/details subject to change): 
Friday, February 8th, 2019
11:00 am-12:30 pm – Law Enforcement Torch Run
1:00 pm – Opening Ceremonies
3:30 pm  – Competition Day 1

Saturday, February 9th, 2019
8:00 am-6:00 pm – Competition Day 2
7:00 pm-11:00 pm – Saturday Evening Social

Sunday, February 10th, 2019
8:00 am-11:00 am – Competition Day 3 (as needed)
8:00 am-12:00 pm – Healthy Athletes
12:00 pm – Closing Ceremonies

Important Dates and Deadlines:
June 29th, 2018 – District Chefs selected
June 30th, 2018 – Deadline for athlete qualification 
July 10th, 2018 – SOS will release quotas to each district
October 1st, 2018 – District Quota Confirmation Due
October 19th, 2018 – Mission Staff Applications Due 
December 1st, 2018 – Registrations Due
December 12th, 2018 – District Rooming Lists Due
Volunteers:
We have a number of different opportunities for volunteering at the Winter Games.  If you are interested, please fill out the volunteer registration form and our Volunteer Manager will be in touch!  
Games Organizing Committee:
GOC Chair: Megan Penno
Sports Manager: Jennifer Ellarma
Volunteer Manager: Shauna Baron
Special Services: Erin McLellan
Administration Manager: Charlene McNeill
Treasurer: Michelle Archer
For any inquiries please contact the Games Organizing Committee at soswintergames@gmail.com.