You are invited!  The world is invited!
Special Olympics Saskatchewan Unified Sports Invitational proudly provides sport training and competition opportunities to athletes with and without intellectual disabilities. This initiative strives to offer athletes of all ages and abilities in any community, town, city, province, state or country a fun and inclusive sport environment regardless of their level of skill or experience. Any age. Any grade. All abilities. All the world! Be engaged! Be competitive! Be included!
BOCCE - Part 1
Just completed at the end of October. We had 129 athletes (age 9 to 77) participating from 3 continents (North America, Asia, and Africa) and 5 countries (Canada, USA, Bharat (India), South Africa, and Thailand). 
Bocce - Part 2
Will run in April.
Baggo
BAGGO (also known as bean toss or cornhole) is starting now for the months of November, December and January! Gather your athletes and partners, your friends and family, your bean bags and boards, and start throwing.
Special Olympics Saskatchewan challenges all Special Olympics Chapters to compete against each other chapter - your best Special Olympics athlete paired with their best Special Olympics employee in the World Special Olympics BAGGO Challenge. Side By Side - Unified! Our goal - Unify the World! Join the fun! 
Baggo - How it works
All participants must register their team information and results with Special Olympics Saskatchewan:
The divisions for Bocce are:

Primary: Grades 1-5 (3 m distance)
Middle years: Grades 6-8 (4 m distance)
High School: Grades 9-12 (5 m distance)
University/Community: Adult (5 m distance)

All teams videotape their performance (sent in upon request).
If Covid-19 social distancing makes it impossible to participate together, each team member may videotape their participation separately.
The top 3 Saskatchewan teams will be asked to send in their video verification, will receive medals, and will receive an invitation to compete during the week of the World Championships in May, 2021. 
The top 3 teams in other provinces, states and countries will receive an invitation to compete during the week of the World Championships in May, 2021.
In June, the top 3 teams within each division for each sport will receive Special Olympics Saskatchewan Unified Sport Invitational medals.
INSTRUCTIONS
Watch the video for information on how to participate! 
RULES
For more information and all outlined rules, please see the Unified Sports Invitational Package below
BOCCE - REGISTRATIONS OPEN!
Register and Record Your Score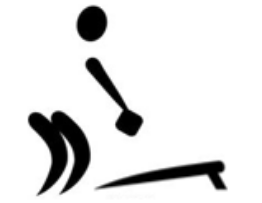 CALL YOUR LOCAL SPECIAL OLYMPICS COMMUNITY IF YOU REQUIRE ASSISTANCE WITH YOUR VIDEO  
Current Leaderboard 
*If viewing on mobile, flip your phone to horizontal orientation.
Unified Sports Invitational leaderboard: Bocce
Top Scores Worldwide:
Primary - 26
Middle Years - 26
High School - 24
University/Community - 24
Unified Sports Invitational Participation 
New York, USA
Wyoming, USA
Odisha, Bharat (India)
Saskatoon, SK, Canada
Gauteng, South Africa
Bangkok, Thailand
Warman, SK, Canada
UPCOMING CHALLENGES
Basketball - February and March
Bocce Part 2 - April 
World Championships - May