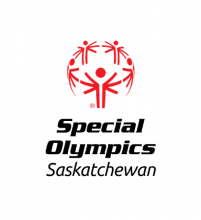 November 26th, 2020
Special Olympics Saskatchewan Membership,
Due to the new Public Health Orders introduced yesterday and the rising cases of COVID-19 in the province, we have made the decision to pause all programs indefinitely. Safety of our membership has always been the top priority. We want to sincerely thank all our volunteers, athletes and communities for following the protocols in place. This decision was not a reflection of the tremendous efforts taken by our programs who successfully returned to sport recently. We acknowledge that under the recent Public Health Order Sport measures, some training opportunities for youth and certain fitness programs may still be able to take place. If a youth or fitness program currently running in your community falls under this category, please contact Ben Lozinky (306-780-9423 or blozinsky@specialolympics.sk.ca) to further discuss and apply for an exception to conduct in-person programming. 
We want to assure you that Special Olympics Saskatchewan will continue to find ways to keep everyone connected and active during this time. One such resource is the https://sohealthyathome.ca/ website, which includes many activities and initiatives that you can take part in from the comfort of your home. Another opportunity we are currently working on is a Virtual Holiday Social Hour, stay tuned for more information in the coming weeks! 
Have a safe, healthy, and happy holiday season,
Your friends at Special Olympics Saskatchewan