Athlete Leadership is an exciting professional development opportunity for Special Olympics athletes. With the help of a dedicated mentor that joins the athlete for the training, athletes learn new skills and become better equipped to be advocates for themselves and their communities.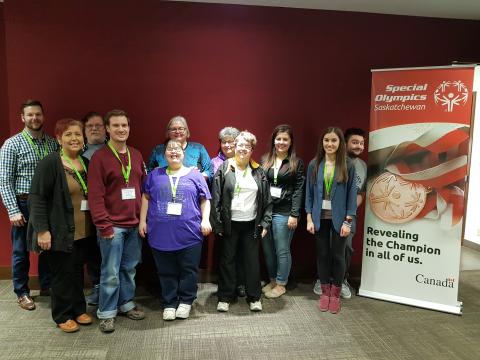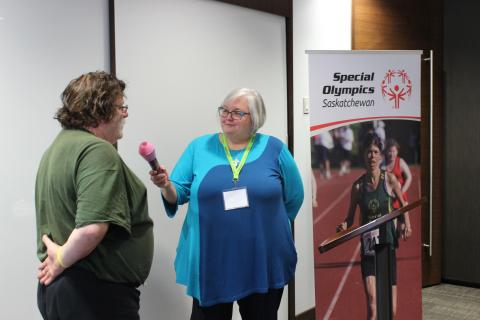 There are two different pillars that are being offered in 2017-2018 - Athlete Speaker training and Social Media & Media training. Athletes choose one pillar to concentrate on for the duration of the training weekend and are provided the opportunity to try out their new skills before the end of the training.
The 2017-2018 training opportunities are:
November 17-19 - Swift Current
November 24-26 - Saskatoon
January 19-21 - Regina
March 9-11 - Prince Albert
2017 - 2018 ALP Athlete & Mentor Application 
For more information, please contact Chelsea Fidler, Director of Marketing and Development, at cfidler@specialolympics.sk.ca or 306-780-9406.
Training costs are subsidized thanks to the generous support of Special Olympics Canada and our proud Athlete Leadership supporters: