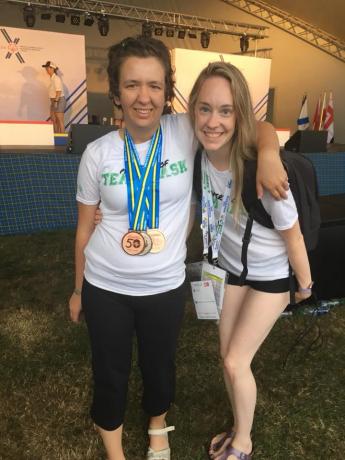 Draft an Athlete is a program that allows supporters of the movement to fund a Special Olympics athlete's journey to a regional, provincial, national or world competition. The cost of sending athletes to competitions is high. Through the Draft an Athlete program, more athletes are able to attend a competition through direct support.
The Draft an Athlete program occurs at the national and provincial level.
For information about how to draft an athlete in Saskatchewan, please contact Darlene MacQuarrie at 306-780-9423 or dmacquarrie@specialolympics.sk.ca. 
For more information about how to Draft an athlete for National or World Games, please contact Alexius D'Cruze, Marketing Coordinator at Adcruze@specialolympics.ca or 416 927 9050, ext. 4313
Thank you for your support in allowing Special Olympics athletes to realize their full potential.