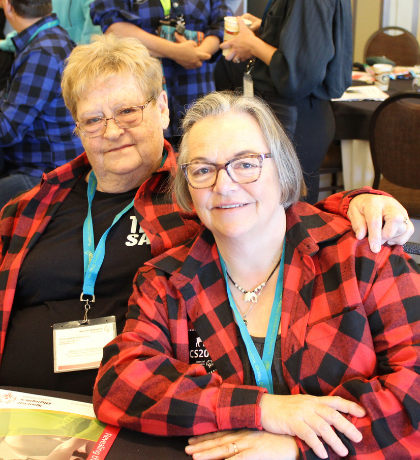 This year's Coaches Symposium will begin with a keynote speaker on Saturday, October 17th beginning at 10:00am and a workshop to follow. Following that, there will be two Sports Medicine and Science Council breakout sessions on Sunday, October 18th. Following that, what would normally be the sport-specific breakout sessions, are now being held over the course of a number of weeks. Lastly, we will be closing out the symposium with Olympian Cheryl Bernard on November 5th.
In order to qualify for NCCP Professional Development points you will need to meet the following requirements:
Register and attend a minimum of ONE of the keynote speakers
Register and attend a minimum of ONE of two Sports Medicine and Science Council sessions
Register and attend a minimum of ONE sport-specific webinar session
All session registration dates, times, and links are available in the tables below. For each session you register, you will receive a registration confirmation email with the corresponding Zoom link and access information. Please save this as you will need that information to access the Zoom call the day of the session.
We encourage you to register early as there is a 100 person maximum allowed for each session. Registration is on a first-come, first-serve basis. If you plan to attend these workshops with another person, while utilizing one Zoom account, please alert Chelsea Jones. In order to properly manage registration, and assign Professional Development points, this information will be needed.
To learn more about our keynote speaker, Bruno Guevremont, click here.
keynote speaker registration link
| | | | |
| --- | --- | --- | --- |
| Keynote Speaker | Date | Time | Meeting Registration Link |
| Bruno Guevremont | Saturday, October 17th | 10:00am - 2:00pm | |
| Cheryl Bernard | Thursday, November 5th | 7:00pm - 8:30pm | |
Sports medicine and science council registration links
| | | | |
| --- | --- | --- | --- |
| SMSCS Session | Date | Time | Meeting Registration Link |
| Shawn Kuster- Aerobic Training Strategies | Sunday, October 18th | 10:00am - 11:00am | |
| Shawn Kuster- Anaerobic Training Strategies | Sunday, October 18th | 2:00pm - 3:00pm | |
Sport-specific sign up links
| | | | |
| --- | --- | --- | --- |
| Sport | Date | Time | Meeting Registration Link |
| Bowling (5 and 10 pin) | Monday, October 19th | 7:00pm - 8:00pm | |
| Cross Country Skiing and Snowshoeing | Monday, October 19th | 8:15pm - 9:15pm | |
| Curling | Tuesday, October 20th | 8:15pm - 9:15pm | |
| Floor Hockey | Thursday, October 22nd | 7:00pm - 8:00pm | |
| Athletics | Thursday, October 22nd | 8:15pm - 9:15pm | |
| Bocce | Monday, October 26th | 7:00pm - 8:00pm | |
| Basketball | Monday, October 26th | 8:15pm - 9:15pm | |
| Swimming | Tuesday, October 27th | 7:00pm - 8:00pm | |
| Golf | Tuesday, October 27th | 8:15pm - 9:15pm | |
| Softball | Tuesday, October 20th | 7:00pm - 8:00pm | |