Thank you to our fantastic Summerside Luncheon celebrity guests
2019 Summerside Luncheon Celebrity Guests
We wish to thank our celebrity guests for helping to enrich lives by donating their time and talents for the 2019 Summerside Luncheon.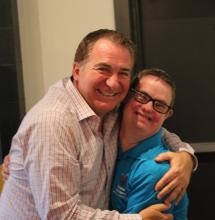 Paul Phillips & Gino Reda - Co-MCs
Paul Phillips is a Special Olympics PEI athlete for more than 20 years. 
Gino Reda is the host of 7-ELEVEN THAT'S HOCKEY on TSN.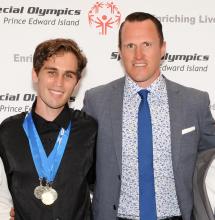 Dion Phaneuf
NHL DEFENSEMAN
Dion Phaneuf is a true supporter of the Special Olympics movement. He was drafted 9th overall in the 2003 NHL entry draft. He has previously played for the Ottawa Senator, Toronto Maple Leafs, where he served as Team Captain, the Calgary Flames, and the LA Kings.  Phaneuf is a three-time NHL All-Star.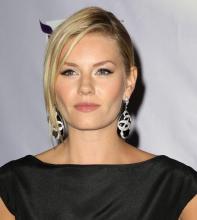 Elisha Cuthbert
ACTRESS & MODEL
Elisha Cuthbert is the recipient of several film and TV industry awards, including a Gemini, 4 Teen Choice Awards, and 2 Screen Actors Guild Awards. Her films include The Girl Next Door, Old School, Love Actually, and most recently, Goon: Last of the Enforcers. Cuthbert's TV credits include playing Kimberly Bauer on the television show 24 and Abby on Netflick's The Ranch.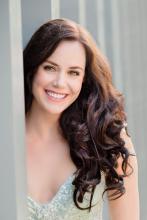 Tessa Virtue
OLYMPIC GOLD MEDALIST - ICE DANCE
Tessa Virtue is an Olympic Gold Medal winning Canadian Ice Dancer. Along with her long time on-ice partner, Scott Moir, Virtue has won 5 Olympic Medals, 11 World Championships Medals, 7 Four Continents Medals, and 24 Grand Prix Medals. Virtue has represented Canada at 3 Olympics: 2010 in Vancouver, 2014 in Sochi, and 2018 in PyeongChang. Tessa's Gold Medal win at the 2010 Olympics was the first time a North American won the ice dance competition.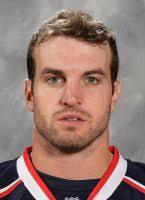 Brett Gallant
Cleveland Monsters
Brett Gallant, Summerside, signed as a free agent with the New York Islanders, in February of 2013. In 2015, Gallant then moved on and signed a contract with the Columbus Blue Jackets, where he is currently playing for their American Hockey League team the Cleveland Monsters. Before joining the American Hockey League, Gallant played in the Maritime Junior A Hockey League with the Summerside Western Capitals.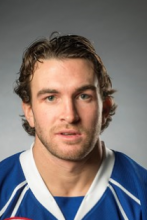 Alex Gallant
Chicago Wolves
Alex Gallant, Summerside, first began playing in the American Hockey League with the San Jose Barracuda's in 2016. Gallant currently plays with the Chicago Wolves, a minor league affiliate of the Vegas Golden Knights. Before he started playing in the American Hockey League, Gallant played in the East Coast Hockey League, Southern Professional Hockey League, and locally in the Maritime Junior A Hockey League and Quebec Major Junior Hockey League with the Summerside Western Capitals and Prince Edward Island Rockets respectively.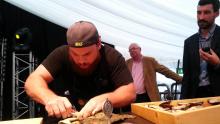 Eamon Clark
CHAMPION OYSTER SHUCKER
 Clark is the 8 time Canadian Oyster Shucking Champion, an event held annually as part of the Tyne Valley Oyster Festival here in PEI. Clark has also represented Canada at various international competitions, including the World Oyster Opening Competition.  Clark is also the Oyster Purchaser and in house Shucker for Rodney's Oyster House in Toronto.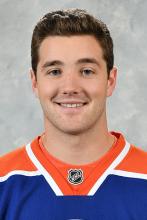 Josh Currie
 BAKERSFIELD CONDORS
Josh Currie, originally from Charlottetown, currently plays with the Bakersfield Condors in the American hockey League while under contract to the Edmonton Oilers. Currie previously played with the PEI Rocket, where he was awarded for his outstanding play during the 2012-2013 season by being names to the QMJHL's First All-Star Team.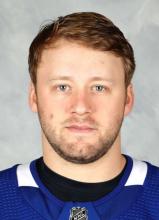 Morgan Rielly
TORONTO MAPLE LEAFS 
Morgan Rielly was drafted 5th overall in the 2012 NHL Entry Draft by the Toronto Maple Leafs. Rielly made his professional debut at the end of the 2012-13 season with the Toronto Marlies. At the start of the 2013-14 NHL season, Rielly made the Maple Leafs roster out of training camp. He is currently alternate captain with the Maple Leafs.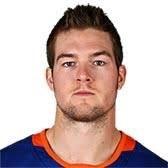 Ross Johnston
NEW YORK ISLANDERS
Ross Johnston, of Charlottetown, PEI, played in 24 games this past season with the New York Islanders and earned three goals and three assists. Johnston joined the New York Islanders when he signed a three-year contract in March 2015, after playing a season with the Missouri Mavericks of the East Coast Hockey League.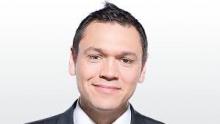 Jamie McLennan
ANALYST FOR TSN
Jamie McLennan is an Analyst on TSN often seen on the desk with Gino Reda. McLennan is also a colour commentator for the Toronto Maple Leafs and Ottawa Senators. McLennan spent 11 seasons minding the nets in the NHL with New York Islanders, St. Louis Blues, Minnesota Wild, New York Rangers, Florida Panthers and the Calgary Flames where he played with a young defenseman named Dion Phanuef.  McLennan won the NHL Bill Masterson Memorial Trophy in the 1997-97 season.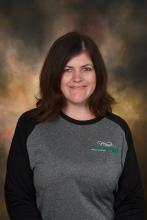 Jennifer Hickox
SPECIAL OLYMPICS PEI'S FEMALE ATHLETE OF THE YEAR
Jennifer Hickox, Charlottetown, joined Special Olympics 12 years ago. Jennifer started off participating in 5-Pin Bowling, and now participates in Bocce, Floor Hockey and Soccer as well. Jennifer represented PEI at the 2018 National Summer Games in the sport of Bocce. Jennifer had a very successful Games, winning a Gold Medal.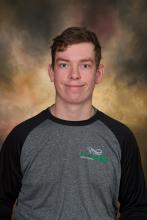 Roy Paynter
SPECIAL OLYMPICS PEI'S MALE ATHLETE OF THE YEAR
Roy Paynter, Kensington, has been involved with Special Olympics for 9 years.  Roy represented PEI at the 2018 National Summer Games in Antigonish, Nova Scotia in the sport of swimming. Based on his results at National Games, Roy was named to Team Canada 2019. Roy represented Canada at the 2019 World Summer Games in Abu Dhabi, earning 4 Medals.