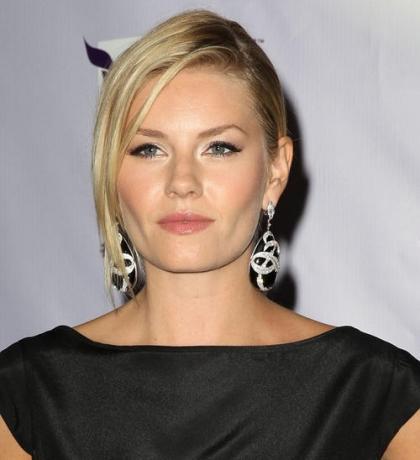 Special Olympics PEI is thrilled to announce the return of Canadian actress and model Elisha Cuthbert to the Enriching Lives Gala.
Elisha Cuthbert is a longtime supporter of the Enriching Lives Gala; her attendance is much anticipated by Gala guests. Cuthbert is the recipient of several film and TV industry awards, including a Gemini, 4 Teen Choice Awards, and 2 Screen Actors Guild Awards. Her films include The Girl Next Door, Old School, Love Actually, and most recently, Goon: Last of the Enforcers. Cuthbert's TV credits include playing Kimberly Bauer on the television show 24 and Abby on Netflick's The Ranch.
Cuthbert joins an impressive list of celebrity guests confirmed for the 2017 Gala include Ottawa Senator's Defenseman, Dion Phaneuf, TV Personality and former host of Canada AM, Jeff Hutcheson, 2 Time Stanley Cup Winning Head Coach, Darryl Sutter, Head Coach and VP Player Development for the Island Storm, Joe Salerno, Found of Special Olympics Canada, Dr. Frank Hayden, Player Development Coordinator for the Hamilton Tiger-Cats and former CFL Wide Receiver, Andy Fantuz, and Special Olympics PEI's Male and Female Athletes of the Year, Art Smith (Charlottetown) and Janet Charchuk (Alberton). Further celebrity announcements are expected in the coming weeks. More information on the Festival can be found by visiting www.sopei.com.
The Special Olympics Festival is Special Olympics PEI's largest annual fundraiser. Funds raised enrich the lives of Islanders with an intellectual disability through sport. Special Olympics PEI relies on these funds to offer grass roots programing, quality competitions, trained coaches, and much more for athletes of all ages and ability levels. The Festival is a two part event which includes the Summerside Luncheon (being held at the Credit Union Place) and the Enriching Lives Gala (in Charlottetown at the Delta Prince Edward Hotel). This year's event is being held on Monday, June 26th.
Tickets for the Luncheon are $40 each, or $300 for a corporate table of 8, while tickets for the Gala are $110 each, or $880 for a corporate table of 8, and are available by calling Charity Sheehan at 902-368-8919.