FUNdamentals is one of three youth programs offered by Special Olympics PEI.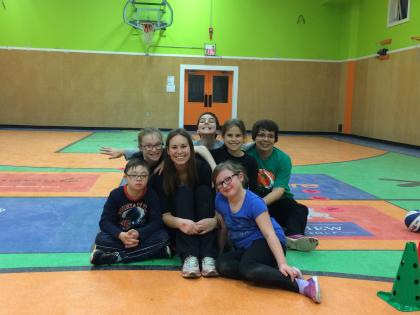 FUNdamentals (ages 7-12)
FUNdamentals is one of three youth programs offered by Special Olympics Prince Edward for youth with an intellectual disability, along with Active Start (for children ages 2-6) and our new Youth Multi Sport (for youth ages 8-21). FUNdamentals is a skills specific training program for children with an intellectual disability. Children are taught basic sport motor skills in a fun atmosphere. These skills provide support for everyday activities as well as a base for Special Olympics sports training and competition as athletes grow older. Athletes learn basic rules of sport like softball, basketball, and soccer. FUNdamentals also teaches children cooperation and social skills, along with nutritional information.  The many benefits of this program include building trust, feelings of accomplishment and making new friends. FUNdamentals programs are run by a head coach and program volunteers. Programs run once a week for one hour.
FUNdamentals focuses on developing basic sport skills while creating a level of enjoyment for physical activity in young athletes. Through these ideals we hope that this will encourage athletes to live a healthy active life through sport. FUNdamentals uses activity sessions that look at specific sport skills such as transportation skills, kicking, throwing and catching that can be transferred into a number of various sports and can be used in everyday tasks.
Join Today!
If you or someone you know is interested in our youth programs please contact SOPEI; by calling 902-368-8919 or emailing sopei@sopei.com.
To register your child with Special Olympics, please CLICK HERE for updated Registration Processes and Resources  More information for potential new athletes can also be found on our Athletes page.  If you don't see a program that works for you, please contact us directly to discuss starting up a new program.