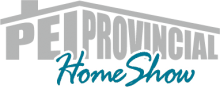 Special Olympics PEI is thrilled to be partnering with Master Promotions again this year ahead of the 2020 PEI Provincial Home Show. As Master Promotions' Charity of Choice a portion of the proceeds from the Home Show will be donated to Special Olympics PEI. The PEI Provincial Home Show runs from Friday, March 6 through Sunday, March 8, at the Eastlink Centre in Charlottetown. From more information about the Home Show please visit the PEI Provincial Home Show's website.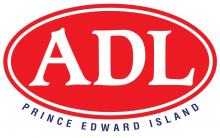 As a fundraiser, Special Olympics PEI will have a booth at the Home Show, and will be selling delicious ADL ice cream, generously donated by ADL. New this year, the Special Olympics booth will share space with CBC. Supporters of the Special Olympics movement are invited to check out the Home Show, and are encouraged to stop by, say hi, and purchase an ice cream. All proceeds from this event support recreational and competitive opportunities for Islanders with an intellectual disability through sport. 
Special Olympics PEI wishes to acknowledge and thank both Master Promotions and ADL for their ongoing support as Community Partners.