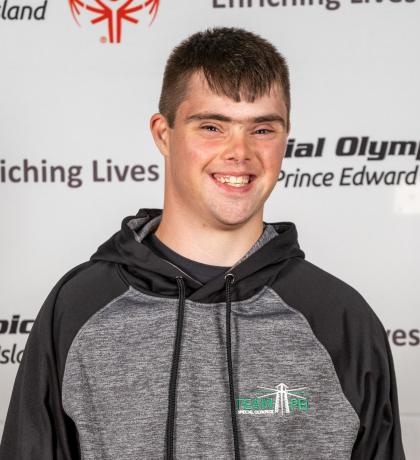 Jordan has been an athlete with Special Olympics PEI for 13 years. Jordan has participated and competed in a variety of sports with Special Olympics throughout the years. It was in the winter of 2018, when Jordan started Speed Skating, that he knew he had found the sport for him. The Special Olympics Canada Winter Games 2020 in Thunder Bay were Jordan's first National Games. He saw great success on the speed skate track, despite an equipment set back early in the week, earning 1 Gold and 3 Bronze medals. Jordan is overwhelmed with excitement at the opportunity to compete on the world stage. 
Jordan found out just before Christmas that he had qualified for the Special Olympics Canada Training Squad 2022. Jordan's mother, Sharon, recalls how overwhelmed and surprised both she and Jordan were. Sharon is beyond proud of her son. Like any parent, she always worked to help Jordan achieve his best and reach for his dreams, and she hoped for an opportunity like this for him. She was proud to see Jordan have success in doing something that he loves. Jordan's three sisters have had great success in generic sport, and now the family is thrilled that it's Jordan's turn in the spotlight.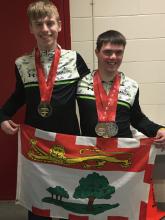 Jordan is very excited, but Sharon suspects that he does not fully understand yet the magnitude of this opportunity. Because the news has to be kept a secret until an official announcement from Special Olympics Canada the family has kept the news to themselves, not wanting to let the news slip out of excitement. This being said, Jordan and his parents had some fun sharing the news with Jordan's sisters. For Christmas they gave the sisters each a Team Canada 2022 hoodie, with a note inviting them to cheer Jordan on! Jordan's parents hope to travel to support Jordan in person. 
Since National Games, when COVID-19 restrictions allowed, Jordan has been back at the Synergy Fitness performance program once a week, and has been back on speed skates twice a week. He has also started training at home daily, first with support from his father, Charlie, and now on his own. With the recent news Jordan is now "training for a purpose", even if the purpose is still a secret, at least for now.  
Jordan is supported by local Training Coach, and dedicated volunteer, Larry Robbins.