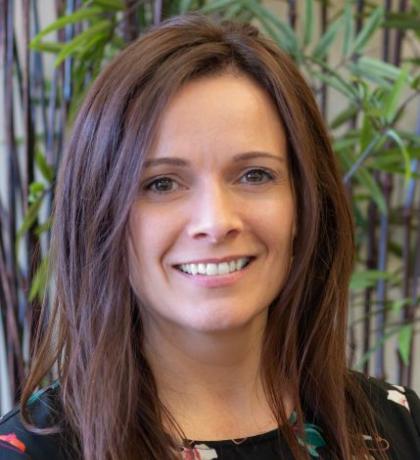 Krista started volunteering with Special Olympics Health initiatives in 2021, and completed the required training to become a Clinical Director virtually through Special Olympics International. Krista was thrilled to learn that her professional skill set could benefit Special Olympics athletes. "Until recently, I believed athletic skills or coaching experience were needed to get involved with Special Olympics. I was excited to discover that this was not the case. I was even more excited to learn that my audiology skills where needed!", Krista said with excitement, adding, "how incredibly rewarding to get to do what I love with such a wonderful group". 
Her advice to other health professionals: Be present - give your full attention to the person in front of you. 
Her tip to athletes: Work hard and enjoy your sport!
HEALTH ATHLETES
The Healthy Athletes program is dedicated to providing health services and education to Special Olympics athletes, and changing the way health systems interact with people with intellectual disabilities. All screenings are free to the athletes and occur throughout the year.
CLINICAL DIRECTORS
Clinical Directors are an important part of the Health Athletes team. Clinical Directors are responsible for working with Special Olympics PEI and other volunteer health professionals in coordinating Healthy Athletes screenings.  Meet the rest of PEI's Clinical Directors.