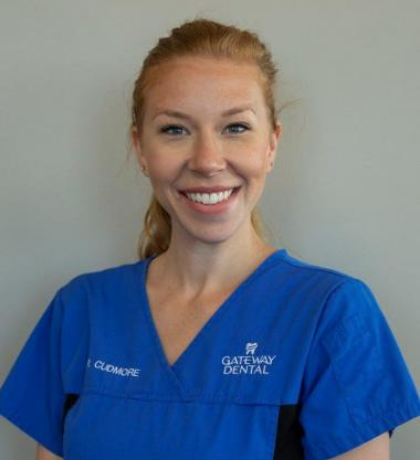 Dr. Melissa Cudmore was born and raised in the interior of British Columbia. She received her BSc in Biology from Burman University in Alberta and graduated from Loma Linda University school of dentistry in southern California in 2014. She is an Associate Dentist at Gateway Dental in Charlottetown. 
Melissa's commitment as Clinical Director for Special Smiles marks another milestone for SOPEI Healthy Athletes.  We are very excited to have her involved with the inclusive health programming as the first Special Smiles CD in PEI and we look forward to offering Special Smiles dental screenings for many years.  Melissa has provided dental treatment successfully to many patients over her career for individuals with intellectual disabilities, as well as physical disabilities, using the training she received in dental school. She is excited to improve on her training and knowledge in this area.
Melissa enjoys being involved in community events and she loves working with people of all ages, but especially children. She comes to Special Olympics having a wealth of volunteer experience since 2010. She also feels strongly about oral health being of great importance in overall health and is enthusiastic about the opportunity to be involved in improving the oral health of Special Olympics Athletes.
HEALTH ATHLETES
The Healthy Athletes program is dedicated to providing health services and education to Special Olympics athletes, and changing the way health systems interact with people with intellectual disabilities. All screenings are free to the athletes and occur throughout the year.
CLINICAL DIRECTORS
Clinical Directors are an important part of the Health Athletes team. Clinical Directors are responsible for working with Special Olympics PEI and other volunteer health professionals in coordinating Healthy Athletes screenings.  Meet the rest of PEI's Clinical Directors.