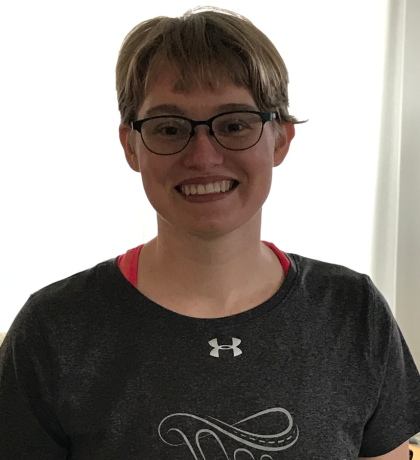 Special Olympics PEI is governed by a volunteer Board of Directors. This group of dedicated Islanders dedicate their time and talents to enriching the lives of Islanders with an intellectual disability through their volunteer service on our Board.  
This week it is our pleasure to introduce our Athlete Representative, Ellen MacNearney.
Meet Ellen MacNearney
Ellen MacNearney joined Special Olympics PEI's Board of Directors in 2022 as an Athlete Representative. As both a trained Health Messenger, and graduate of Special Olympics PEI's Athlete Leadership Academy, and a decorated and celebrated Special Olympics athlete, Ellen brings a strong voice to Special Olympics PEI's Board of Directors. 
Ellen joined Special Olympics PEI's Board following conversations with, and a recommendation from, outgoing Athlete Representative, Heidi Mallett. Ellen viewed the opportunity as a fun new challenge. Ellen also saw the importance of an athlete having a voice on the Board. 
When asked about her favourite Special Olympics moment, Ellen said, "Back in 2013 I was named to Team Canada and had the opportunity to compete at the 2013 Special Olympics World Winter Games in Pyeongchang, South Korea in the sport of cross country skiing. I got to meet lots of new friends, and experience a new culture. While I was competing my best friend from high school, Emily Chapman, was there watching her sister, and my fellow Team Canada athlete, Alyssa Chapman, compete in Figure Skating. Emily was there when I won the gold medal in my 1km race!"
LEARN MORE
Learn more about, and meet the other members of, Special Olympics PEI's Board of Directors.