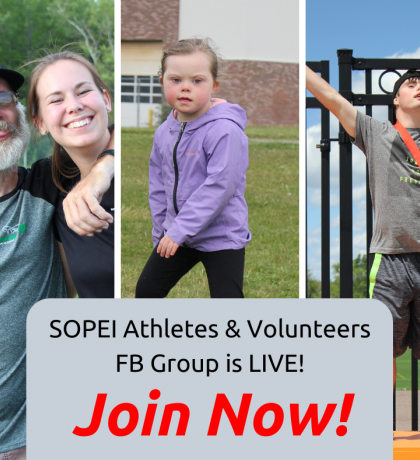 Introducing Virtual Special Olympics programming! This series is for all of our SOPEI members! Staying Active and Social, while practicing social distancing is very important to all of our health during this time, we're here to help make that a little easier if we can!
Our staff and partners are working to bring quality virtual content to this group until we can get back into our regular programming.
We'll be focusing on Staying Active and Social, virtually, while also providing some other health tips and fun content. Who knows what we'll be sharing on here, so be sure to stay connected to this new SOPEI Facebook Group!
These are just some ideas, don't feel like you have to stick to this calendar, or try everything. Make this work with your schedule, and share your ideas for "Staying Active and Social at Home!" If you have an idea you'd like to share or something you'd like to see, please email sopei@sopei.com.