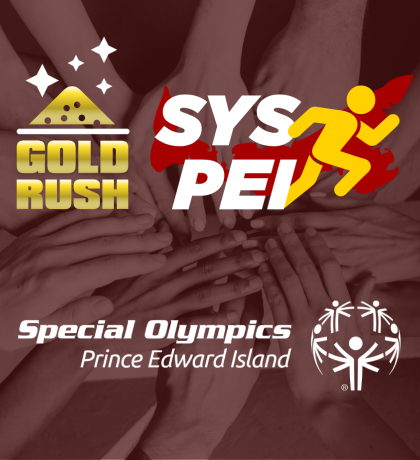 Special Olympics PEI is thrilled to be part of a new fundraising initiative happening here in PEI - Support Your Sport on PEI Gold Rush (SYSPEI Gold Rush)!
How to Play
Register
Sign up today, using your email, to start playing: Register for the Support Your Sport on PEI Gold Rush
Select Your Sport to Support
Select Special Olympics PEI as the sport you wish to support. All proceeds from players who select Special Olympics PEI will support Special Olympics PEI.
Purchase Your Ticket(s)
Purchase your ticket(s) - 3 numbers for $5. You can purchase up to $20 worth of tickets per email account.
Choose Autoplay
Selecting Autoplay ensures that your numbers are entered into every draw, until you choose to stop autoplay. Your credit card will be billed automatically each draw. To select Autoplay click on the gray clock beside your Tickets in Play on the Dashboard.
Watch the Pot Grow
Follow along on social media (Like / Follow / Share), SYSPEI Gold Rush on Facebook and SYSPEI Gold Rush on Instagram, and watch the pot grow! Draws take place on Sundays at 8pm - Good Luck!
More About the SYSPEI Gold Rush
The Support Your Sport on PEI Gold Rush fundraiser is administered by Sport PEI & the North River Minor Hockey Association and is powered by Causable (a subsidiary of Thinking Big Inc., the largest Island owned and operated technology company). Must be at least 19 years of age to play.