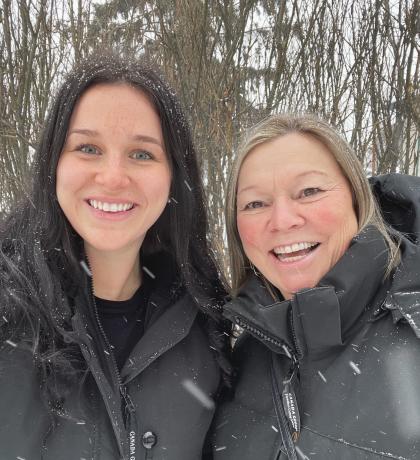 Meet your new Executive Director and Sport Program Coordinator!
Sandra Turner has been living in the north for over 30 years, and worked in the federal, territorial and social housing sector until her retirement in 2020. Sandra's connections within all three territories and small communities across the north will be very beneficial to growing the Special Olympics program across the NWT.
Lexie Letzing was born and raised in Yellowknife. After completing a short 5-year stint in Alberta working for the Regional Recreation Corporation of Wood Buffalo, she has returned to the north to work with Special Olympics NWT. She is excited to bring her sport and recreation experience to SONWT and help the athletes reach their full potential!
Sandra, Lexie and the Board of Directors wish to acknowledge the contribution of Lynn and Cappy Elkin over the last decade to Special Olympics NWT. The torch has been passed and they could not be more excited for the future of the organization.