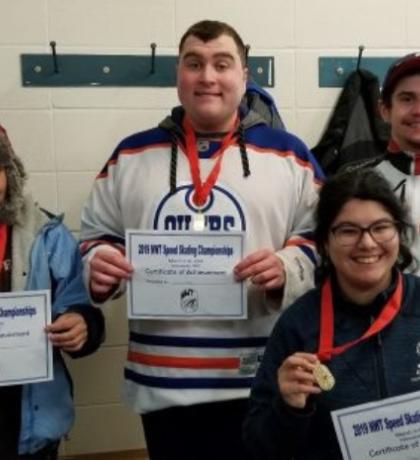 Yellowknife Speed Skating Club
will be hosting its first meet of the season for all ages and abilities of skaters on Saturday November 30, 2019. The meet will go from 7am -4pm.
Volunteers needed! Many volunteers are needed to help run this meet ( lap counters, recorders, set-up, water, runners) , it will be much appreciated. Training and direction will be provided on Friday November 29th in the evening. If you are interested, please email Martin at martinrourke@theedge.ca .
If you can help the club feed the volunteers on meet day, email Jana Dunn at dunn2kyk@gmail.com
Even if you can't volunteer come out and see the Special Olympic athletes race! We have some very talented athletes.
Another other information go to ykspeedskating.com