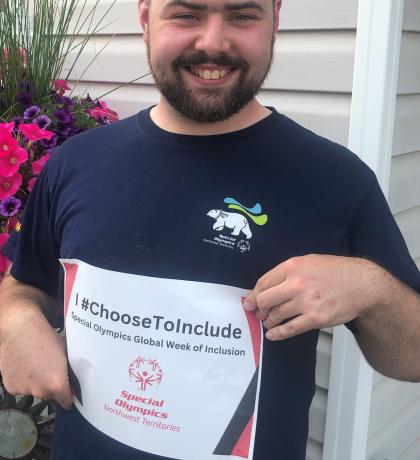 The Special Olympics Global Week of Inclusion celebrates the difference we can make when we #ChooseToInclude, and invites everyone to join the joyful Special Olympics community.
Get involved today and make a difference!
Too many Special Olympics athletes are far too familiar with the pain of isolation and exclusion. Canadians with intellectual disabilities are still too often left out – on playgrounds, from the workforce, from conversations. Together, we have the power to change the future for all.
Be a Champion of Inclusion
In the Special Olympics Global Week of Inclusion, we celebrate Champions of Inclusion because together we can build a better and more inclusive world!
SHARE YOUR #CHOOSETOINCLUDE SPIRIT
Champions of inclusion can show their support anytime! You can make your own "I #ChooseToInclude" sign – feel free to get creative!
If you have any questions or would like more resources to help change the game for inclusion, please contact Sport Program Coordinator Lexie Letzing by email at: sport@sonwt.ca
CHANGE THE WORLD FOR TOMORROW. #CHOOSETOINCLUDE TODAY!