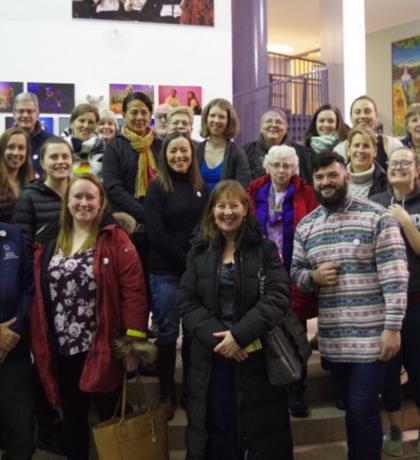 It was a great turn out for the coaches and volunteer appreciation night!
We thanked the coaches and volunteers of Special Olympics NWT with tickets to see Scrooge, the musical. This was our way of saying thank-you, for all of their time and commitment they put into the programs during the year. Everyone gathered for some snacks beforehand. It was great seeing the coaches and volunteers from all different sports have the chance to catch up or meet one another for the first time.
President of Special Olympics NWT, Alan Cash, said a few words as we gathered around. He nicely put that our athlete to coach/volunteer ratio is incredible! The volunteers of Special Olympics NWT are a talented and dedicated group of individuals that care so much about the athletes.
Thanks again to all the volunteers and coaches of Special Olympics NWT!