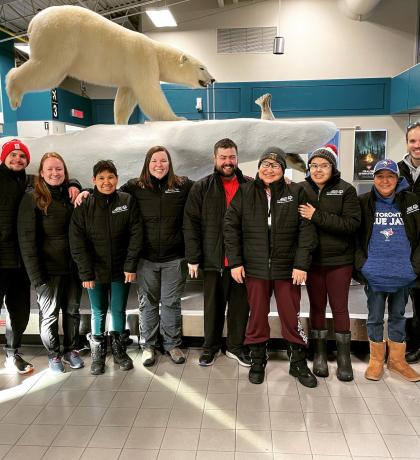 Special Olympics NWT had a successful trip to Strathcona County, Alberta February 24th-26th for the 2023 Special Olympics Alberta Provincial Winter Games! Special Olympics NWT sent a team of six athletes and 3 coaches down to compete in speed skating and bowling events.
Josh Boudreau under the watchful eye of head coach Jeanne Yurris competed in Speed Skating where he took home one gold medal (777 m ), and three silver medals (1500 m, 1000 m, 500 m) with two personal bests in the 777 m and 1000 m.
Our bowling team composing of Clara Tutcho, Caitlin Vandermeer, Kineta Michel, Julie White, Kelton Broome and coaches Tehnille Gard and Brandon Wagner captured a silver medal in team competition! Julie, Kineta and Caitlin also received gold medals for their individual play performances!
Special Olympics NWT would like to congratulate all athletes and thank both Special Olympics Alberta and Strathcona County for assisting and including our team in their provincial games. Our team would not have been able to make the trip without the tireless efforts of coaches Jeanne, Tehnille and Brandon!